Humanities
Humanities matter
At the Faculty of Humanities, we study languages, cultures, civilisations and their connection to each other. This knowledge is relevant to society and we gladly share it with the world around us.
Humanities matter
Leiden University is unique in its broad research and education fields in the humanities. The Faculty counts a remarkable 27 bachelor's programmes and 83 master's programmes and specialisations. Each one closely connected to current topics and relevant research. This means that our education is close to the subject-specific developments, but also that we find ourselves in the midst of present-day issues.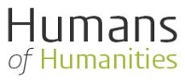 In the Humans of Humanities series, after the concept of the internationally known Humans of New York, we will do a portrait of one of our researchers, staff members or students, every other week. These portraits will give you a look behind the scenes: who are we and what do we do? In this way we will give a face to our faculty and tell the stories of those who make up the Faculty of Humanities.
For questions and/or suggestions, you can contact the news editors.
In this series
We celebrate 444
In 2019, Leiden University will have been in existence for 444 years. Throughout all those years, the Faculty of the Humanities has played an essential role both in the development of the University and of the world around us. We want to share these stories with everyone who is, was, or will be connected with our faculty in any way. We want to get to know ourselves and each other better, and to celebrate the value of the humanities together: humanities matter in 444.
Currently we are working hard at putting together a faculty-wide 444 programme. Do you have a great idea for a 444 activity within the faculty, directed at staff and/or students? If so, contact our 444 coordinator. We may be able to put your idea into practice.