Lecture
SAILS Lunch Time Seminar: Gijs Wijnholds
Date

Monday 25 September 2023

Time

Location

Online only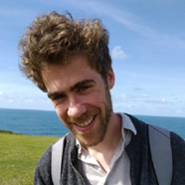 Between Logic, Language and Information: adventures in understanding large language models in hybrid settings
Large language models have become a staple in NLP research; labelled revolutionary by some due to their remarkable adaptive capacity, labelled `stochastic parrots' by others due to their copy-paste behaviour. In this talk I attempt to convey my non-understanding of large language models from the viewpoint of computational linguistics: how do we make linguistic sense of models that on the surface appear only to be efficient word predictors but that can easily and successfully adapt themselves to a multitude of interesting tasks? The main part of the talk will discuss a number of evaluation studies, targeting the capacity of models for their capacity for recognizing textual entailment, verb-subject dependencies, and performing sentence disambiguation in Dutch. At the end, I discuss current developments in multilingual models, vision-language models, and logic as a way modelling neural network behaviour.
Join us!
The SAILS Lunch Time Seminar is an online event, but it is not publicly accessible in real-time. Please click the link below to register to our mailinglist and receive participation links for our Lunch Time Seminars.
Click here to register!