Meet and Greet
Meet & greet with Dutch diplomats: a conversation about counterterrorism & diplomacy
Louise van Gend
Roy Hans
Ismail Moalim
Date

Thursday 25 May 2023

Time

Location

Room

Living Lab
On 25 May three security diplomats, Roy Hans, Louise van Gend and Ismail Moalim, talk about their work as a security diplomat.
Do you want to learn more about the work of a (security) diplomat and/or about counterterrorism in South-East Asia, East Africa and other regions? Join this lecture/conversation with three Security diplomats.
Diplomatic counterterrorism network
The Netherlands has been on the forefront of the international counterterrorism efforts. In 2016 the Ministry of Foreign Affairs has established a diplomatic counterterrorism network consisting of regional security coordinators and bilateral experts. These diplomats follow the terrorism and counterterrorism developments in their region, they look for opportunities to cooperate with (local) authorities and share Dutch expertise on the prevention of violent extremism.
During this event mr Roy Hans (regional security coordinator in South-East Asia) and mr Ismail Moalim (regional security coordinator in East Africa) will elaborate on their work as diplomats and the security challenges in South-East Asia and East Africa, respectively. They will also be joined by ms Louise van Gend, policy officer for counterterrorism at the MFA in The Hague.
About the speakers
Regional Counterterrorism Advisor for Southeast Asia, Embassy of the Kingdom of the Netherlands
Roy is a Dutch career diplomat, with over 20 years experience in foreign affairs. Since 2019, he is the Regional Counterterrorism Advisor for Southeast Asia and currently based at the Embassy of the Kingdom of the Netherlands in Jakarta. In his role, he follows the relevant developments on (counter)terrorism and radicalization in the region. At the same time, he cooperates with and offers support to governments and civil society actors in the region to counter radicalization and terrorism, especially with regards to preventive measures, and to learn from experiences in the region that are useful for the authorities in the Netherlands. Prior to this posting, he served as Head of Office at the Netherlands Embassy Office in Chisinau, Republic of Moldova, preceded by postings in Brussels, Kabul, Kinshasa and various functions in The Hague. He holds a Master's in European, Comparative and Dutch law from Maastricht University, and a European Master's in Human Rights and Democratization from the Universities of Padova and Deusto (Bilbao).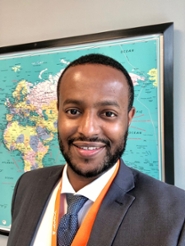 Regional Counterterrorism Advisor for East Africa, Embassy of the Kingdom of the Netherlands in Nairobi, Kenya.
Ismail is based in Nairobi since 2021 as the Regional Counterterrorism Advisor for East-Africa. He has over 10 years experience in foreign affairs, working mainly on peacebuilding and state-building in fragile states and on security and stability in different regions across Sub-Sahara Africa. In his current position he works with regional, national and local authorities in reducing the risk of terrorism in Kenya and Somalia, addressing the root causes of radicalization and violent extremism and in ensuring the protection of human rights in the fight against terrorism. Prior to his posting in Nairobi, he worked at the political department in the Hague as desk officer for Eritrea and Somalia, on the Great Lakes Region at the Department of Stabilization and Humanitarian Aid and on gender and extremism at the Taskforce for Women's Rights and Gender Equality in the MFA. Before joining the Ministry in 2013, he worked for local government in Amsterdam and in the banking sector. He holds a Master's in Public Administration from Leiden University, and a bachelor degree in International Development Studies from Wageningen University.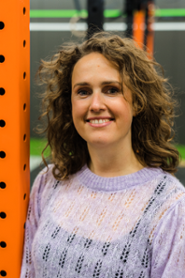 Policy officer counterterrorism, Security policy Department, Ministry of Foreign Affairs in the Netherlands
Louise is a policy officer counterterrorism and has been involved in the development of the Dutch international counterterrorism and prevention of violent extremism (PVE) agenda since 2015. She is advices the regional security coordinator in the Western Balkans and works on the development on policies concerning right-wing extremism and new threats. Moreover, she is the editor of the Veiligheidsdiplomaat – an online MFA magazine about Dutch international security policy. Prior to her current position, Louise was posted in Morocco and Belgium as a CT-expert. She holds a bachelor in history and a master international relations in historical perspective (both Utrecht University). In both studies she mainly focused on the history of terrorism and counterterrorism. Louise was selected by JASON Institute as one of the '35 under 35' young professionals in the field of peace and security.
Registration and questions
Please register for this event via this form.
If you have any questions, please send an e-mail to communicatie@fgga.leidenuniv.nl