Project schedule
The area will undergo major changes, in a phased plan, until 2029. Teaching will continue during this period. The existing education buildings will be tackled one by one. Some of the buildings will be reconstructed, and for others the building shell will undergo renovation. The Humanities Building is expected to be completed in 2029.
Options for Doelen area under investigation
In August 2021 it became apparent that the original plan for the Doelen area (a 'new Lipsius') could not be realised. The University is currently investigating alternative options for this part of the Humanities Campus.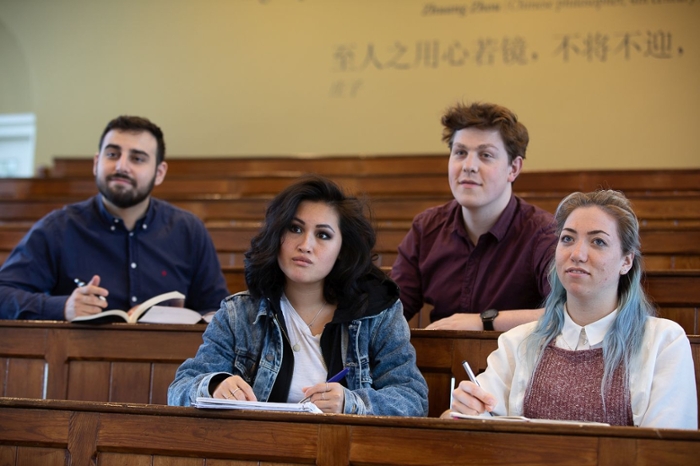 Completed
2019 - 2020: Arsenaal (Arsenaalstraat): the interior of the Arsenaal has been completely redesigned, with a new layout of the space for work rooms and a contemporary interior design. The facilities include several lecture halls, an interior garden, a loft with workspaces and an area for independent study on the patio. The renovation was completed in the spring of 2020.
2016 - 2017: P.J. Veth (Nonnensteeg): the renovation of the P.J. Veth Building began in 2016 and the Faculty moved into the new building in August 2017
Work in progress
We are preparing the renovation of Cluster Zuid, learn more about this project on the project page.