Project schedule
The Humanities Campus project is expected to take around ten years to complete. The work for the project, such as the renovation of buildings, will be executed in several phases. Students' education will continue as normal during the project, which should be completed by mid-2029.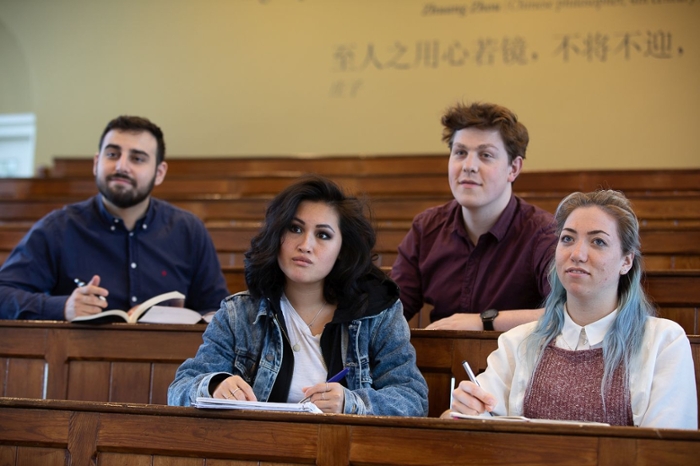 Completed
2019 - 2020: Arsenaal (Arsenaalstraat): the interior of the Arsenaal has been completely redesigned, with a new layout of the space for work rooms and a contemporary interior design. The facilities include several lecture halls, an interior garden, a loft with workspaces and an area for independent study on the patio. The renovation was completed in the spring of 2020.
2016 - 2017: P.J. Veth (Nonnensteeg): the renovation of the P.J. Veth Building began in 2016 and the Faculty moved into the new building in August 2017
General progress of the project
On 17 October 2019, Leiden City Council approved the Urban Development Plan and Visual Quality Plan for the Humanities Campus. These will now be translated into a Draft Zoning Plan, enabling the legal and planning aspects of the Humanities Campus development. The University will aim to maximise the buildings' sustainability, at the specific request of the City Council.