About the project
Building a lively Humanities Campus with renewed and sustainable buildings surrounded by a green outdoor space.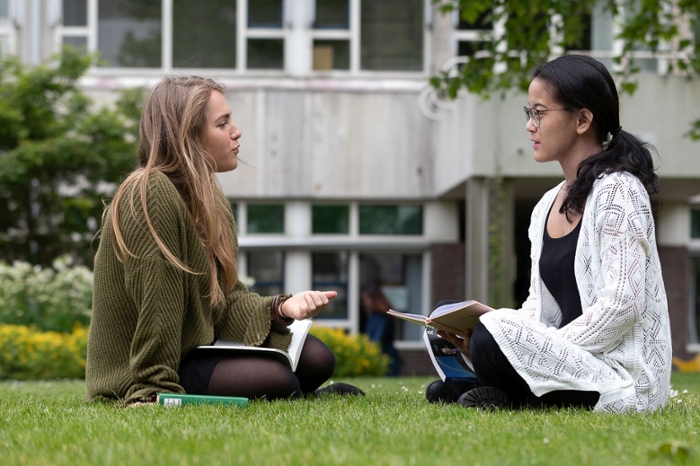 The new Humanities Campus will be the home of the Faculty of Humanities and its affiliated knowledge partners and institutions. The University's aim is to create a lively new campus in an attractive, green environment. To achieve this, the educational buildings are being renovated and made sustainable. It will be a welcoming campus, offering new facilities – including a public literary café and restaurant – and public facilities already provided by the University, such as HOVO (higher education for seniors), creative LAK (Leiden Academic Arts Centre) courses and language courses.
The Faculty will retain a close link with the University Library, which is an important place for many Humanities scholars and students to conduct their research and to study.
Which buildings are involved?
P.J. Veth on Nonnensteeg: internal renovation (completed in 2017)
Arsenaal on Arsenaalstraat: internal renovation (completed in 2020)
South Cluster: Van Eyckhof, Van Wijkplaats: renovation
North Cluster: Matthias de Vrieshof: renovation
Reuvens on Reuvensplaats: renovation/new building
Lipsius South on Cleveringaplaats: new building
These renovations will be carried out on the basis of sub-projects.
Overview of the current Witte Singel-Doelencomplex.
Click here for more information about the sub-projects.
Click here for more information about communication relating to the project in general and the sub-projects.