Meet our Team
Find our team and positions below. To contact a specific member, send an email to greenoffice@leidenuniv.nl with their name in the heading.
Team Officer - Remya Radhakrishnan
Hello! I'm Remya Radhakrishnan, the Team Officer at LUGO. I'm 21 years old and currently a first-year MSc Governance of Sustainability student at Leiden University. I've been passionate about the environment since I was young, and aspire to pursue a career in sustainable development. This interest has not only shaped my academic pursuits, but also inspired multiple work experiences in sustainability-oriented think tanks and non-profits in the field. I'm a strong believer of 'think globally, act locally', which is why I joined LUGO. As team officer, I shall be helping oversee the different projects under LUGO towards achieving our mission of making LU a greener university. Along with my trusty teammates, I hope we can create a difference in the Leiden University community!
Project Officer - Meike van den Bos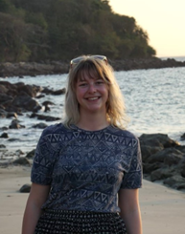 Hi! My name is Meike, and I am a Project Officer at LUGO. I'm 24 years old and currently doing a Master's programme in Biology and Science Communication. I have always been very interested in nature, and doing my Bachelor in Biology has made me even more passionate about preservation and sustainability. During my minor 'Sustainable Development' I learned a lot about technical advances and opportunities for sustainable solutions. This really inspired me, because I want to do more than just present my research. I also want to discuss and actively participate in sustainable initiatives. Therefore, I am very excited to be a part of the LUGO team and combine my studies with action. I am looking forward to meeting you all, and I am sure we can make some positive changes together!
Project Officer - Daniela Perenyi
Hi everyone! My name is Daniela, and I am one of the Project Officers at LUGO. This year I am pursuing a master's in Clinical Neuropsychology driven by my goal to make a personal impact by helping others. I am equally committed to addressing climate change challenges for a more sustainable future, and last, but not least, to organize exciting green projects! Drawing on my volunteer experiences and background in psychology, I enjoy exploring ways in which human behavior can be changed to mitigate our negative environmental impact for a greener lifestyle. I believe that building a community that shares similar values is a crucial step forward.
Looking forward to making a change together!
Community Officer - Hannah Teeuw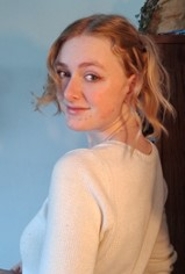 Hey everyone!
My name is Hannah Teeuw, and I will be one of our two community officers at LUGO. I'm 21, and have just entered my fourth year of studying at the university of Leiden. In the coming half year I will (hopefully) finish up my bachelor psychology, and I am planning on entering the master 'Governance of sustainability' after! I've always been passionate about nature, ecology and the challenges we will be facing in the coming years due to climate chance. This became a part of my academic life as well when I joined the minor 'sustainable development' last year. Here I also encountered LUGO in one of their guest lectures, and I decided to apply for a position on the board. I'm exited to start and I hope we can make some positive change this year!
Community Officer - Jitske Nouwen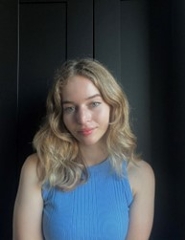 Hi! My name is Jitske. I'm an International Relations master's student and one of LUGO's community officers. My role involves organizing community events, such as the monthly Green Drinks, collaborating with student and study organizations, and continuously brainstorming ways to engage our Leiden University community. I aim to boost LUGO's visibility on and off campus by creating more project- and networking opportunities. My previous internship at a sustainability-focused non-profit startup taught me that, while acknowledging the importance of the role that government and large businesses play in addressing climate change, there is great strength in individual action. I am convinced that as a community at Leiden University, we can take significant steps forward, and am excited to start this exciting journey with LUGO!
Communication Officer - Tamara Mallant
Hi! My name is Tamara and I will be the LUGO's communication officer this academic year. I am currently in my last year of my Korean Studies major and I have a Bachelor's degree in Bio-Pharmaceutical Sciences, both at the University of Leiden. I am very passionate about sustainability and, although I have not yet carried out an official minor or anything of that sorts on the subject, it is very much an important subject in my daily life. Therefore, I'm very excited to see the change that the other LUGO-members and I can bring about this year! Feel free to shoot me a message if you have any questions!