Leadership change at YAL
As every academic year, the leadership team of the Young Academy Leiden is changing. As of September 2021, Dr. Annemarie Samuels (Associate Professor, Social and Behavioural Sciences), former Vice-Chair, will be the Chair of YAL. And Dr. Sarah Giest (Assistant Professor, Governance and Global Affairs) will be the new Vice-Chair.
This means we will say goodbye to Dr. Helen Pluut (Associate Professor, Law) as a member of the leadership team, but of course not as a member of YAL. We thank Helen for navigating YAL through the pandemic as an enthusiastic and driven Chair and her continued commitment to contributing to the early-career research community. Luckily, Dr. Cathelijn Waaijer (Policy Advisor, Central and Administration Services) will continue to be the project manager of YAL and complete the 3-person leadership team throughout the upcoming year.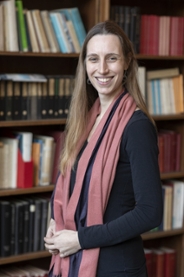 What does it mean to you to be the new Chair/ Vice-Chair of YAL?
Annemarie: YAL is a really wonderful group of early-career researchers (ECRs) and in the past year as vice-chair I have experienced how inspiring it is to be part of the leadership team. I have learned a tremendous amount from Helen and it is an honor and a huge pleasure for me to take up the position of chair this year. I am very much looking forward to working with Sarah and Cathelijn this academic year. One of the things I enjoy most is generating interactions between early-career researchers at Leiden University, not only within YAL, but also with the rest of our early-career community, for example in our regular interfaculty lunches. I find it very inspiring and motivating to get to know colleagues from other disciplines and learning about their research.
Sarah: I am excited to take on this position in collaboration with Annemarie and Cathelijn since I am a strong believer that uniting in the obstacles we face specifically as early-career scholars, there is a lot to be gained by doing that together - across faculties and institutes as well as across the cities of Leiden and The Hague. YAL is a platform that aims to provide the voice and tools to tackle some of these challenges while bringing ECRs together. For me personally, doing research and teaching across faculties, this is also an opportunity to highlight the opportunities and challenges in work that spans disciplines.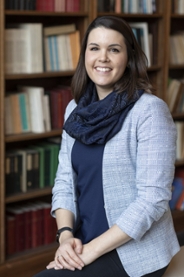 What will be your main goals/work as being the chair / vice-chair?
Annemarie: The activities of YAL centre around three pillars: Interdisciplinarity, Outreach, and Science and Education Policy. My main goal is to continue and expand these activities by increasingly reaching out to ECRs and administrators at Leiden University, as well as the general public. A second goal relates to the current pandemic. We have seen that the pandemic and pandemic measures have a large impact on ECRs and one challenge for the years ahead will be to make sure we mitigate this impact amidst the already huge work pressure that many early-career scholars experience. Doing so fits within YAL's call for a more caring scholarly community in which we create sustainable excellence."
Sarah: One of my goals is to engage even more with the academic early-career community at Leiden by asking what they are struggling with, which support they need and how we can help them in that. This might be raising specific issues at the table with the CvB, through our position papers or organising events for gaining insights into, e.g. interdisciplinary funding schemes by NWO and ERC [event being planned in the Fall]. Additionally, giving a better understanding of how employment, promotion, research and teaching is handled at different faculties and institutes and picking up best practices that can be communicated widely and adopted in other corners of the university.