New Join the Pipe water taps
The Real Estate of Leiden University has done a fantastic job at placing new water tap points at several new locations! Have you spotted the new ones within your faculty? We wish you a happy hydrated day!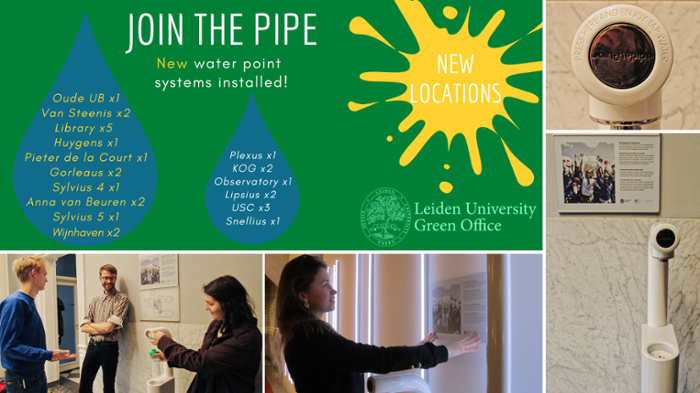 To find out more about the Join the Pipe initiative click here.