Veluwe
In 2019 citizen scientists inspected elevation maps of the Veluwe region and discovered several thousand potential new archaeological structures. The project started as exploration into the potential of citizen science in Dutch archaeology, but developed into a fully flexed project in which citizen scientists investigated the entire Veluwe region.
Pilot project
In 2018, the Province of Gelderland provided Erfgoed Gelderland (Gelderland Heritage) and Leiden University with the financial means to investigate whether citizen science is possible in archaeology and whether it can aid the development of automatic detection of archeological structures via machine learning.
The international citizen science platform Zooniverse was chosen as host and in May 2019 the first participants started investigating elevation maps. Enthusiasm was much greater than expected and within 4.5 months the entire Veluwe region was finished (c. 2000 km2) and 396,552 maps (300 x 300 m) had been inspected.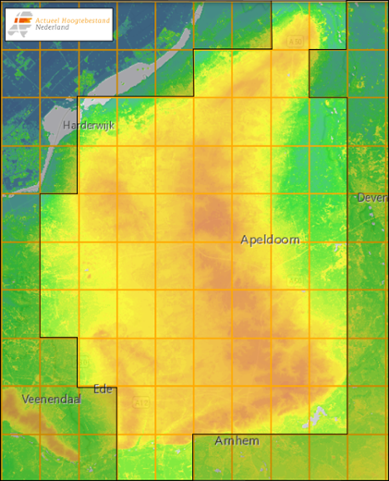 Results & ongoing research
The research has revealed several hundreds, if not thousands, of potential new barrows, charcoal kilns and Celtic fields. These interesting locations now have to be validated in the field to ascertain whether these are indeed remnants from our distant past.
Several field expeditions have taken place during which citizen scientists and professional archaeologists have jointly carried out archaeological corings. Over the next few months many more field expeditions will take place made possible by financial support of the Culture and Heritage Pact North Veluwe and the Fund for Culture Participation.
Interested in joining us? Discover how to participate on the Fieldwork page.
More information on the Veluwe project can be found on the website of Erfgoed Gelderland (Dutch only).