Celebrating the International Day of Light in the Old Observatory
On 16 May the first International Day of Light was celebrated all around the globe. Initiated by UNESCO, organisations in 87 different countries set up a total of more than 600 events to embrace the vital role of light and related technologies in science. In the Old Observatory in Leiden visitors could learn more about light by doing their own experiments.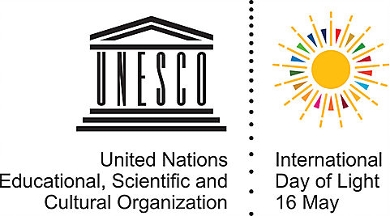 The organisers explained the behaviour of light using lenses, mirrors, lasers and even a homemade spacetime table. Using colour changing LED spotlights, various interesting properties of light were revealed. While learning more about light, visitors started to wonder even more about the function of light in astronomy research and in their daily lives. The Sun was so kind to shine its light on this International Day of Light activity in Leiden too.
At UNESCO headquarters in Paris, a great event was organised with a wide range of activities. Soprano Katerina Mina opened the celebrations with a new composition by Linda Lamon especially written in homage to Stephen Hawking. Many scientists, such as Nobel Laureates, gave a talk and two Russian astronauts at the International Space Station even sent a special message in support of the International Day of Light.
The celebrations were initiated by UNESCO to promote the important role light has on science, art, culture, medicine, sustainability and energy. All around the globe, light activities were presented and various activities will keep running in the following months. The International Day of Light is a yearly event on 16 May.