Earth Hour 2021
Every year, at 8:30 pm on the last Saturday of March, millions of people across the world join in raising awareness of the issues facing our planet.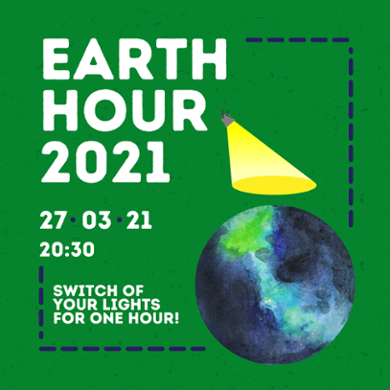 But Earth Hour is more than just an Hour for the planet - it's a movement for our future.
And it's more than just a symbol of support - it's a catalyst for urgent change. Are you participating?
Check the following link: https://www.earthhour.org for information on Earth Hour and their mission.