LUGO Blog
Are you passionate about writing and sustainability? Do you feel like sharing your talent with the rest of the university? This is your chance!
We are searching for enthusiastic individuals, who would like to contribute to our newsletter, website and/or social media with their writing. If you are interested or would like to know more information, please send an email to:
communication@lugo.leidenuniv.nl
Please put "Blog Writer" in the subject line and include a short explanation of why you would be fit for the volunteer position and any relevant experience you have with sustainability in the body of your email. We are looking forward hearing from you!
Personal Carbon Trading: a needed radical approach or dystopian nightmare?
"Eating less meat and flying through your personal CO2 budget" and "the Dutch would want to have their personal CO2 trading system, as long as the burdens are distributed fairly" read various news headlines in June 2021. Reason for these headlines was a recent proposal by TNO, the Netherlands Organisation for Applied Scientific Research, about introducing a personal CO2 budget for every Dutch person. With such a ("now still fictitious", as reported by the Volkskrant) system, every Dutch household will receive a tradable CO2 budget, which can be spent on air travel, driving, meat consumption and energy consumption at home. If you emit a lot, you have to buy additional rights. If you use little, you can sell them. But where does the idea of tradable pollution permits come from, and how would a personal CO2 budget even work?
The implementation of emissions trading – also known as cap- and-trade – was first introduced by the United States in the 1990s in an effort to reduce sulfur dioxide emissions. As part of the Acid Rain program, coal-burning power plants could buy and sell emission permits according to their individual needs and costs. This system spread to other parts of the world, with the European Union launching the world's first Emissions Trading System for carbon in 2005 and China joining recently in July 2021 after a decade of trials. The idea of Personal Carbon Trading (PCTs) or Personal Carbon Allowances (PCAs), where individuals would be given the responsibility for cutting their carbon emissions, has been around for equally as long. In 2006-2008, the UK government commissioned a series of research on PCT between 2006 and 2008. While the final report concluded that PTC had high potentials and could guarantee a reduction in emissions, it acknowledged that public and political acceptance and the complex administrative nature of such a concept could pose obstacles. Fifteen years later, public opinion towards such personal emission system seems to have shifted: the TNO concluded that 67% of the respondents in their research would be in favour of a PTC system, but only if companies were ought to do the same.
So, what would a PCT system then look like? First, for every product and every service CO2 emissions should be calculated. Of course, this would be an enormous task, as an organic locally grown broccoli and a broccoli from Spain could have vast differences in CO2 emissions. The same goes for a 50km trip in a hybrid Volkswagen versus the same trip in a diesel SUV. Second, the amount of CO2 points you have left should be monitored somewhere, for example in your banking app, according to TNO researcher Gerdes. But this would assume a total abandonment of cash and thus anonymous payments. Moreover, what would happen if you exceeded your own CO2 budget? And wouldn't this system only reveal the carbon gap between the rich and the poor? Opponents of this system warn for an infringement of the right to individual freedom, extensive bureaucracy and a surveillance state, while others argue that we are headed for disaster without a radical reduction in emissions. Either way, I would advise everyone to think twice about the possible implementation of such system – it might as well be poisoned chalice.
Do we let a machine separate our trash, or should we do it ourselves?
Every other week, I walked outside to our chockfull bin with trash bags. I dragged the familiar heavy black bags to the sidewalk, but also some big orange ones, filled with plastic waste. This is the way that most people in Nijmegen deal with their trash: everyone is supposed to separate their plastic waste. That felt good and logical, obviously we should all separate our waste to contribute to the recycling process. But when I moved to Leiden, I had to get used to the fact that you can just throw your plastic with the residual waste. At first, that felt really weird, maybe even wrong. But is it?
I was curious what was happening to our un-separated trash in Leiden. Apparently, since January 2019, there is no separate collection for plastic household waste anymore, inhabitants of Leiden can throw plastic in the same bin as their residual waste. The trash gets collected, and waste treatment company 'AVR' separates the plastic, milk cartons and cans from the rest of the trash. After this, the plastic is brought to another company, where the plastic is sorted.
So is it better to separate plastic waste before or after it is collected? After reading about it, I think there is no conclusive answer. When you separate beforehand, the trash won't always end up in the right bin and not everyone has room in their house for an extra container, but separating might make people more aware of the amount and type of waste they produce. On the other hand, separation afterwards takes less effort for people to handle their waste, and a machine won't make mistakes when sorting the trash like people sometimes do. This is also often a cheaper way for municipalities to handle their waste.
Separating after collection is often more effective in bigger cities, because there is usually more room for improvement when it comes to waste separation. Beside Leiden, cities like Utrecht, Rotterdam and Amsterdam, are already using this type of waste management. In an ideal world, we might have a system where we use both ways of separation, Amsterdam even tried that for a while. Unfortunately, due to the high costs of handling two types of waste separation, it might not become reality soon. Either way, I would be happy to separate plastic waste if it improves the recycling process. But for now, I enjoy the convenience of throwing my plastic along with the other waste, with the knowledge that a machine will separate it for me.
GREEN, white and red: Mexicans, yes we can!
While the circular economy is a well-known topic and taken into account by the European and national parliaments, in other latitudes, such as Mexico, my country, there is no regulation, and much less government implementation or sponsorship, although it must be recognized that non-governmental and environmental organizations have been advocating for this approach for some time.
This month the Mexican Senate has begun to discuss two important laws, one that creates the General Law for the Circular Economy, which aims to increase the use and useful life of products, reducing the consumption of new and virgin materials, opting for recycled and reused inputs, seeking to minimize the effects on the environment and human health, in addition to seeking the elimination of planned obsolescence.
As for the General Law for the Prevention and Integral Administration of Waste, its main goals are to move from single-use plastics to recycled plastics by 2023, and to entirely eliminate single-use plastics by 2025, opting for more environmentally friendly and socially responsible alternatives, to mention only some of its most relevant aspects.
Although some environmental organizations and activists have pointed out that this law falls short in its purposes and terms, due to the use of ambiguous terms
such as "extended responsibility", instead of "extended producer responsibility", which attributes direct responsibility to the producer and marketer sector. This latter term is used by the EU and the OECD, of which Mexico is a member. Among the reasons that they argue and that are true, is that it would apply to a population of more than 130 million people (to put this in perspective, it would be equivalent to the total population of France, Italy and Finland combined).
It should be emphasized that for the reality and ecological conscience of the region, it is a significant advance that will bring improvements and optimizations, besides being a clear sign of political disposition in favor of a cleaner environment and a greener planet.
It is our task to monitor and demand the correct application of these measures, as well as to evaluate the scope and goals achieved by them.
Let's make the green color of our flag represent and symbolize the megadiversity we have!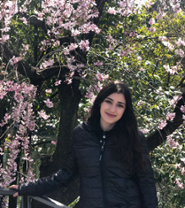 What would mother nature do?
Simply put, finding solutions for the climate crisis is hard. Even uttering the words "finding solutions for the climate crisis" often feels overwhelming and frighteningly abstract. But what if I told you there is a "Wizard of OZ" style wizard that can help guide us. All we have to do is go outside and seek out their wisdom. This mysterious wizard is commonly known as mother nature and the belief in seeking out her guidance is called biomimicry. Cryptic analogies aside, the philosophy behind this belief, known as biomimicry, has extremely exciting and promising prospects.
Biomimicry is the practice of imitating the inner workings, strategies, and structures found in nature, to help solve some of humanity's problems. In other words, it's about taking inspiration from nature in order to design new and sustainable technologies, products, business models, and more and has proven to be very successful so far.
For example, there are wind turbines that's design is inspired by the bumps on the fins of a humpback whale. This helps improve the turbines efficiency in areas with lower speeds of wind. Another example is buildings built to mimic termite mounds in order to achieve passive cooling and ventilation mechanisms. Other ideas include replacing steel with spiderweb silk. The production of steel is one of the highest industrial sources of greenhouses gases, which is not surprising given that creating steel requires a temperature of 1539 Celsius. On the other hand, spiderweb silk requires a mere 5 Celsius and is 5 times stronger than steel! The possibilities are endless!
Biomimicry is more than just mimicking; it revolves around three core pillars. The first one is "ethos", which is the motivation behind biomimicry. It's a deep desire to fit in as a species on earth, to learn from the earth instead of taking from it. This is followed by "reconnecting", which revolves around the understanding that nature isn't something we go visit once in a while but it is something we are part of. What is good for nature is good for us because we are one and the same. The final pillar is "emulate", which brings us back to using nature as a model we can imitate and take inspiration from.
Naturally, biomimicry faces its fair share of obstacles. Fully integrating such a philosophy in society requires immense changes in ideologies and mindsets. That being said biomimicry is slowly gaining the traction it deserves. The term was coined by Janine Benyus in 1997 and today has an entire movement behind it. There is even a biomimicry institute and plenty of biomimicry-related degrees to prove it. Hopefully, this is only the beginning for biomimicry and I for one am excited to see what its future holds!

Warm welcomes (Food waste)
Looking backward I am not sure if was only my experience or whether it is everyone's.
I was sixteen and had a full pallet trolley of yogurts behind me. Then with a colleague, we stopped somewhere in what looked like a huge bin and he said that our task is to liquidate all of it. The yogurts were expired. I asked whether they couldn't make better use of them before they have gone bad. Simply donate them to employees, homeless, whoever. The answer was clear no and welcome to the food industry.
Later on, I was seventeen and I was dishwashing in a hotel. Daily throwing away as much as I weighted. I was told welcome to the hotel industry.
Lastly, I saw a pigeon being handled by the chef. He cut the breasts and threw away the rest in seconds. I froze and kept looking into the trash. My colleague walked from behind and said: Welcome to the Michellin star, they pay so much in order the get the best and the rest ends here. She pointed towards the trash.
Sick.
But not all Welcomes happen in industries, hotels, or restaurants. Past days I was staying at my friend's place, big thanks for this. But it was his roommate, who surprised me with a small box of cut-offs from vegetables and said, smiling: I will put some seasoning, olive oil and then bake it, it will taste great.
It came to my mind Welcome. Welcome to thinking differently about food and leftovers.
No big hotels, industries, restaurants, just one small box of vegetables and change of perspective from waste to a great dinner.
Buon appetite!
(I will also very gladly hear from you if you would like share your thoughs, please let me know on my mail: borisbielik4@gmail.com)
Formula E: Racing for the Revolution
Allegedly first conceptualised on a napkin over lunch by Founder and Chairman Alejandro Agag and Jean Todt, President of the FIA, Formula E's debut in 2014 was arguably revolutionary in both the worlds of motorsport and sustainable mobility. Although Formula 1 -the dominating global autocar racing series founded in 1950- had introduced the hybrid power unit around this time, offering more fuel efficiency, Formula E as the first all-electric, open-wheel, single-seater racing category became -as of September 2020- the first sport to reach net level zero, or have a carbon footprint of zero, since inception. Through tracking and calculating emissions produced over the now 7 seasons, Formula E have managed to minimise these and offset the remaining through investing in internationally certified sustainability projects.
Alongside reducing emissions through delivering sustainable events and being the first and only racing category to receive third-party certification for these, Formula E is also explicitly committed to using their global platform to generate awareness, discussions, and innovation in the realms of air pollution and electric mobility (EV technology). The final pillar arguably cementing Formula Es' role as an ambassador of #PurposeDriven sport is a socially sustainable one: legacy programmes. Seeking to leave behind long-term positive impacts on their host cities, Formula E partners with local organisations to set in motion either environmentally, economically, or socially sustainable initiatives.
"It's rare that a sport has a purpose bigger than the sport itself," writes CEO Jamie Reigle in the championships 6th Season Sustainability Report 2019/2020…
Unwilling, perhaps unable, to give up the luxury of individual mobility and an industry worth billions, the automobile industry needs to adapt in order to survive. Accelerating mass production of electric cars may seem like a plausible solution, but this requires optimising end-of-life options for the lithium-ion battery cells whose disposal –much like your household AAA battery that you should not just be throwing in the trash- can be incredibly toxic.
Focusing on the electric car as the end product would further be a mistake. Transitioning to a sustainable industry with a future requires ensuring the entire ecological network behind car manufacturing, from parts to product, becomes sustainable too. Advocating this alongside optimising logistics and demanding advances in renewable energy production, Formula E can set an example for other global sports. Performing with a purpose, namely fuelling innovation in EV technology through sheer competitiveness within the sport, car enthusiasts could hope that the adored automobile survives the climate crisis.
100 sustainability initiatives collectively lifting my spirits
Sometimes, when your weeks have been filled with literature research, replying to e-mails, setting up meetings, and trying to not get too frustrated with your statistics courses, it is difficult to see the wood for the trees. Especially if your day-to-day research then happens to revolve around themes like "there are no woods and we're cutting down the trees", it becomes hard to not sit down in despair, put your sad, worn-out Christmas socks on, and watch the rain flush away the final remnants of a happy summer.
It's when the newspapers make you feel sad. When the courses you take focus on wicked problems that you do not know how to solve all at once. When RStudio is showing you the statistical significance of your own insignificance.
For me personally, I can stay in this state of despair for a few days – tops. After that, I need to drag myself out of it, put on my happy hat, and get going. Sometimes, I can achieve this by myself. Sometimes, I need a little help. Recently, this help came in the form of a 100 sustainability initiatives.
Every year, Dutch newspaper Trouw publishes the "Sustainable 100": a list of sustainability initiatives in the Netherlands that are really making a difference. This year, I was fortunate enough to be present at the award ceremony in Amsterdam. From cycle paths in Lego to sailing to COP26 in Glasgow, and from clothes swaps to creating bee oases: all are citizen, bottom-up initiatives, showing that one person with a seemingly crazy idea can already make a difference.
An inspiring evening, in which a sense of urgency and anxiety is alternated with stories of hope and success. The speakers are well-informed, passionate, and kind. So are the visitors, who apparently all have a place in the top 100. We start replying to the question "do you have a spot in the list?" with "not yet!", and return the question as often as we receive it. It leads to interesting conversations. With two optimistic guys who help their Instagram followers take small sustainability steps at a time. With a sailor who proudly announces he was first arrested in a climate protest at 12 years old, sailed around the world for 40 years, and who now leads a local citizen initiative to create a multifunctional solar field in his municipality.
Before announcing the top 25, the editor of Trouw gives a speech as well. He says he is proud of these initiatives that are really having an impact on society as a whole, and aren't "some sad, small-scale initiatives".
His wording is poor for a newspaper man, but the sailor next to us chuckles in self-deprecation. "We do appreciate your sad, small-scale initiative," we tell him. He laughs and hands us his e-mail address so we can stay in touch.
The next day I decide to put away my Christmas socks and go outside. The sun is shining again.
Autumn is pretty.

Infinite growth on a finite planet
For a course for my MSc. Environment & Resource Management, I recently had to write a subjective essay on the question whether infinite economic growth is possible on a planet with finite resources, and my opinion on the feasibility of any alternative systems. And so I went on a quest to find out more about different economic systems that aim to make economic growth compatible with our planet's resources.
In our current economic system, growth is measured in terms of Gross Domestic Product (GDP), the value of all the goods and services produced in a time period. If an economy has increased its ability to produce more, whether that be increases in capital goods, labor force, technology or human capital, it will experience economic growth. To put it differently, economic growth is tied to the consumption of resources, and resources are scarce. Earth Overshoot Day is a perfect illustration of this. As Teodora earlier wrote on this blog, Earth Overshoot Day marks the date when humanity's demand for ecological resources and services in a given year exceeds what Earth can regenerate in that year. In 2021, it fell on July 29th. The question is then whether economic growth and resource use can be separated from each other.
Green growth is a such a model that advocates this separation – although not an absolute one. While still adhering to the goal of long term economic growth, green growth advocates economic growth that is environmentally sustainable. Shifting away from fossil fuels towards a low-carbon economy, the system aims to reduce our negative impacts on the environment. Many organisations such as the World Bank and United Nations have developed strategies on green growth. However, some scholars argue that this decoupling from carbon emissions will not happen fast enough to prevent global warming over 1.5°C or 2°C, even going so far as calling green growth a "misguided objective" (Hickel & Kallis, 2020).
A second alternative systems that advocates decoupling economic growth from resource use is degrowth. Degrowth refers to the downscaling of production and consumption, leading to an economic situation during which the economic wealth produced does not increase or decrease. Consumerism and GDP will be replaced with happiness and environmental well-being as an indicator for wealth.
This blog only gave a small insight into the several alternative systems that have been developed. And as for my personal answer to that essay question: rethinking the entire economic system as it exists now appears to be a challenge far too big for the limited time we have - I don't see it happening anytime soon.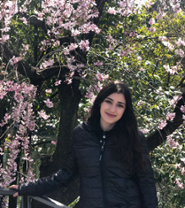 9.1 tonnes – that is my estimated carbon footprint per year. I quickly rush to check how I compare to the national average, followed by googling the global average, and then for reassurance, I check the averages of a few more countries. I find that I am 0.5 tonnes under the national average but a whopping 5.1 tonnes above the global average. I spend above 30 minutes attempting to categorize where I stand on the sustainable lifestyle scale. Later I ponder over why this is so important to me, does it really matter if my footprint is 9.1, 9.4 or 9.5 tonnes?
On one hand, I believe in individual social responsibility and think it is important to try and do what we can. Like drops of water that form a pond, each one matters. On the other hand, I often look at the economic system we are living in and feel powerless and that no matter what we do on an individual level, it won't make much of a difference. This is an internal conflict that I believe many people understandably struggle with. The path to achieving change is complicated and hard.
To my delight, I stumbled upon a podcast called "How to Save a Planet" which explores this issue and helped revive my optimism. Looking purely at the numbers surrounding our individual emissions often paints a gloomy picture of our true impact. These numbers fail to reflect a much broader picture that is harder to quantify. Co-host of the podcast, Dr. Ayana Elizabeth Johnson suggests adopting an approach that looks at individual actions as a form of communication. We are not gears in a machine with an attached carbon footprint, we are social beings that are part of social circles, which are part of societies, with different cultures and norms that change and fluctuate. We are in constant interaction with our surroundings and therefore also influence and inspire those in the circles around us. For example, climate researcher Steve Westlake conducted a study that asked respondents if they know people that fly less frequently due to climate change, to my surprise 75% percent said yes and 50% of them also reduced how often they fly. This is only one example but it clearly reflects the power of communication.
Robert H. Frank, a professor of management and economics looks at individual actions through the lens of "behavioral contagion" which is a term describing how behaviors and ideas spread like wildfire in societies. According to him, our ideas have the potential to dramatically change the behavior of those around us. Humans are complex creatures that often compare and put a high value on reputation. This can be positive for the climate movement. A 2015 study found that people were willing to spend 600$ more on a low emission car in order to signal they care about the environment.
Clearly, the debate about the importance of individual action is much too large in scope for a singular blog post but as a former occasional skeptic, it is refreshing and inspiring to hear a positive take on the discussion.
My summer was terrific. A happy, relaxed eight weeks to be specific. Despite my inability to put sustainability out of my mind (see my last column) I had a mostly carefree break from hosting online meetings and reading academic papers. Instead, I spent my days eating watermelon in the sun, sleeping in a tent, winning ping-pong matches from my friends, losing ping-pong matches from my brother, swimming in the sea, and reading books in a hammock.
It somehow became easy to forget the world around me: to ignore the papers and dive into a world of fiction. Until I read The High House by Jessie Greengrass: a novel about living in two realities – one in which you are conscious of the environmental crisis, and one in which you go blithely through life eating ice cream and enjoying the summer days. The book brought me back to last February, when in between lectures on climate tipping points we needed the temporary, alternate reality of yoga sessions, comfort food, and snowball fights to distract us from the heavy shit we were learning about. Very few people only see one reality. They are the hardcore environmental activists, like Francesca, one of the characters in The High House. Many others, like me, need to keep seeing this second reality to stay optimistic. I guess it's not ideal for environmental action, but from a psychological perspective I'm not sure if it's necessarily a bad thing either.
Maybe I'm a coward, but after finishing The High House I jumped right back to reading some light summer novels and playing some more table tennis. I figured I would soon enough be dealing with these topics again – uni would start in two weeks.
Back in the classroom we all spent the first hour waving, laughing, and running towards friends and classmates we had never seen in person before. I don't think I've ever heard the phrases "Finally!" and "You're so tall!" pronounced so often in such a short period of time. After much effort on the lecturer's end to calm us down, 75 happy faces finally took a seat. There was an air of positive energy. This was going to be our year.
And then the lecture started, and we saw the familiar figures and graphs again. Of temperatures going up, and biodiversity going down. Of sea levels rising, and soils being depleted.
After an intense hour, 75 meek faces appeared again from behind their laptops and notebooks. We let out a collective sigh and packed up our bags. Would this be our only reality now?
But then I heard someone yell at the back of the room: "You're so tall! Finally! It's so good to see you!" And I knew we'd at least be in it together.
It was a mild summer day; the weather forecast had promised rain, but I had embraced the unpredictability of the weather and decided to wear light layers and no coat. After picking up my friends from the train station and taking the ferry over the river IJssel – the drowning sign that said "Careful! Steep slope when water is low" looked ridiculous – we entered the city. It was a different summer than usual, not just marked by upset ice cream sellers and angry outdoor swimming pool owners, but also by people who had lost their homes or loved ones due to endless rain. Heatwave after heatwave in the past years had broken the soil to such an extent that people no longer just shrugged their shoulders and said "at least it's good for the plants" when the rain ruined their day, but actually danced in the showers. At the same time, farmers wondered how their damaged lands would ever manage to take up so much rain again. They didn't; and July was marked by floods and losses.
Today was quiet, though. Children were playing in the sand, their parents were drinking cider and white wine – it didn't matter that it was only 12 o'clock, because after all they were on holiday and didn't they deserve this after such a crazy year? A collective tipsiness engulfed the square and made us smile. We did not wear a facemask, so our smiles were passed on to the next group of people, who passed it on to the next. Along with the moving crowd, we walked farther into the city. Right between the church and the town hall, we saw a group of archaeologists digging up 17th-century bodies in the church graveyard (so much for eternal resting place) and a sustainability exposition on the local energy transition. The former is made possible by the reconstruction of the square: it is now a car-free zone and soon after the archaeology project, steps will be taken to make the square more climate-resilient. The latter is a way to make citizens more aware of the necessity of the energy transition and helps them make sustainable energy choices in their own homes. We were intrigued by both and spent some time observing and asking questions. After this, we continued our city tour.
Back home we were asked how we spent our day. Did we take a nice break from our studies, exploring the city, doing something fun? We rode a ferry – but analysed the water level. We had ice cream on the main square – but thought about its switch from concrete to permeable bricks. We saw the famous town hall – but talked to an energy coach about his experiences with solar panels. I've been off duty for six weeks now, but the one task I gave myself – really take a break from school – is something I have yet to accomplish. Governance of sustainability is like an optical illusion. Once you see it, you cannot unsee it.
The sign at the bus stop is bright and shiny. "It's time to think outside the barrel" says slogan.
What a catchy phrase to advertise the goals of an environmental NGO?! Except this is an advertisement from BPs rebranding campaign "Beyond Petroleum". BP is one of the biggest oil companies in the world. In 2010 it was responsible for causing the deep-water horizon disaster (the biggest oil spill in the ocean to date). Despite the rebranding BPs behaviour hasn't changed much since the campaign. Looking at their annual reports BP invested 93 percent of investments into oil and gas and only 2.79 percent into biofuels and 1.39 percent into solar energy.
The strategy BP is going for is called greenwashing. It means a company spends more time and money on marketing itself as environmentally friendly than on reducing their environmental impact. Companies such as BP bring in big guns to blind consumers from reality. Here are the top ten marketing hacks used by companies to appear green.
Fluffy language. Creating and using terms without clear definition such as "eco-friendly"
Green product, dirty company. For example, an organic T-shirt produced in a factory that pollutes the nearby lake.
Suggestive pictures. Pictures that give a green impression without reason.
Irrelevant claims. Stressing tiny green things to hide the big anti green mess.
Best in class. Saying that one is greener than the others, but none is really green.
Non credible designations. Putting a green word on a dangerous product to make it appear greener e.g., eco-methylated spirit.
Gobbledygook. Words and phrases that only scientists could understand.
Imaginary friends. Made-up third-party endorsement.
No proof. Simply a claim without evidence.
Lies. Claims that can be proofed wrong.
The list of greenwashing hacks is long and makes it hard for consumers to decide if companies are as green as they claim to be. Knowing about the tricks of greenwashing and punishing companies for Greenwashing is therefor an important responsibility to protect consumers and the environment.
Universities taught students how to destroy Earth. Now, it's time to teach how to heal her.
Today, we are confronted with a climate crisis, the collapse of nature, and increasing hunger. As university sustainability leader David Orr points out, this didn't happen by chance, but these challenges are the result of work by people with university degrees and even PhDs. For decades, universities have been teaching and researching how to ramp up the production of goods (GDP), drill more efficiently for oil, and destroy biodiversity for monoculture crops. It's an inconvenient truth that universities are partly guilty to the ecological crises we find ourselves in now.
When we discuss sustainability at Leiden University, people often point to the recycling, the cafeterias, and the heating system. While I'm of course in favour of greening these, the discussion sometimes seems to miss the more impactful ways in which Leiden University could (and should) contribute to a sustainability. That is: by doing research and teaching all students the skills and knowledge to work on a sustainable future. This way, the university can compensate for the neglect of attention to the environment during the past century.
That sustainability should be discussed in universities is hardly controversial. Yet, as universities are typically organised in different disciplines, the first response of many would be to place 'sustainability' in one discipline, typically the environmental sciences. This is futile. The only prosperous future is a green one, and therefore we require a total overhaul of society that requires help from all disciplines. We need lawyers that know how to make polluters responsible, governance experts who write solid environmental policy and engineers inventing sustainable technologies. The lawsuit against Shell, the EU Green Deal and perovskite solar panels are prime examples.
Adding an urgent global challenge in education and research throughout the university, rather than as a new niche, is a new and challenging task for Leiden University. Yet, a rapid mobilisation of the entire society, including academics, is needed to avoid disaster. Environmental scientists, including those at Leiden, played a crucial role in understanding how human activities are destroying the Earth. Now, it's time for the other disciplines to join them in researching and teaching about the issues and solutions.
"Science on its own can give no reason for sustaining humankind. It can, with equal rigor, create the knowledge that will cause our demise or that necessary to live at peace with each other and nature" – David Orr
How religion can help combat climate change
"Does Islamic environmentalism have any real influence over culture or politics in the Middle East and North Africa?", read the midterm essay question for my course on Oil, Waste and Water issues in that same region of the world. As the effects of pollution and global warming are becoming more visible around the world, concerns about how we can move society towards a more sustainable way of living are growing. One of the ways to engage people with this subject is via religious environmentalism. Religion then acts as a driver for people to act responsible towards and care for their environment. Coming from a non-religious background myself, the idea that religion could inspire people to care about their natural environment was very new to me. The concept itself, however, is nothing new.
In 1966, Iranian Islamic philosopher Seyyed Hossein Nasr gave a series of lectures called The Spiritual Crisis of Modern Man. Nasr's key argument is that the current pollution and exploitation of the natural world is due to a larger spiritual crisis of humanity. Western science, secularism and modern technology have pushed away the ethical or moral basis that religion provides, making mankind want to dominate over nature for economic motives. Eastern traditions like Islam, Hinduism, Buddhism and Confucianism, on the other hand, provide us with a worldview where humans are seen as deeply connecting with God and the natural world. They remind us that humans are a part of nature and should take care of it. To put it differently, Nasr believes that if humanity wants to avoid environmental disaster, they must reestablish their broken relationship with God. This will lead a reform in human perceptions of nature, a 'resacralization', and will motivate environment-friendly behaviour.
Over the last two decades, many attempts have been made to engage religious people and faith-based organisations in combating climate change. Examples are the United Nations Faith for Earth Initiative in 2008 or the Ummah For Earth (ummah meaning the global Muslim community) alliance that Greenpeace joined in 2020. The 2015 United Nations Climate Change Conference simultaneously saw a Hindu, Buddhist and Islamic Declaration on Climate Change, where leaders and theologists of the respective religions called upon all their followers globally to play an active role in combatting climate change. The same was done in a letter by Pope Francis, leader of the Catholic church, who wrote "This sister [Mother Earth] now cries out to us because of the harm we have inflicted on her by our irresponsible use and abuse […]. We have come to see ourselves as her lords and masters, entitled to plunder her at will." You probably see the similarities with Nasr's lectures half a century earlier. Nevertheless, the question remains to what extent these initiatives and declarations actually have an effect.
Friday fisherman felony – or how strange encounters teach me about biodiversity
"Wat ga je er mee doen?"
The man doesn't speak Dutch and looks up at us in confusion. We mirror his glance. "What are you going to do with it?" He doesn't seem to notice the astonishment in our voice. "Gonna take a picture – over there." He nudges. "And then I wanna measure 'n weigh it – got my supplies right here." He shows us one of the bags he's holding.
Multiple things are weird about this situation.
For one, the man is standing in the Hofvijver, the famous pond in the centre of The Hague. He's wearing a blue shirt and shorts, both of which are soaked because the water reaches up to his stomach. Around his shoulder is a big, black bag, most likely holding his camera and the measuring equipment he was referring to. While holding his fishing rod with his left arm, he's using both hands to move a landing net containing a huge fish that was swimming in front of us just three minutes ago.
Catching fish in the Hofvijver is not quite legal, but I have to admit it is quite interesting. My first association with the pond has always been the huge diversity of litter; plastic cups, straws, bags - floating, sunken, or grouped together in little piles of trash. Not a pretty sight at such a pretty site… My second association concerns a different kind of diversity, namely biodiversity, though what came to my mind were mostly seagulls and coots: the latter I find entertaining to watch, the former pooped on me and my friends a month ago (I try so hard to love all animals, but boy - do they make it difficult for me sometimes!). I knew there were fish in the pond, but they aren't visible often and I simply assumed there weren't many. However, after a bit of research I was more astounded than I was after seeing a fisherman break the law on a sunny Friday afternoon. The Hofvijver counts different types of fish, amongst which perches, pikes, and carps; the little island consists of more than 40 different benthic organisms, including some special species such as the spotted snake millipede and the ant woodlouse; and there's even a turtle named Mark (but he was set loose, so maybe that's not the best example to show the biodiversity in the pond). Nonetheless, it's proof that if you leave a place completely alone – even if it's within the city – biodiversity can flourish.
But that does entail leaving the ecosystem alone. We won't get to that restored space by disturbing it with litter, and definitely not by catching the fish. "I'm not gonna kill it, I just wanna have a better look at it over there." The man shrugs and walks on.
As always, there is never a dull moment in The Hague.
The Cryptocurrency x Climate debate: The Battle over Bitcoin
Via Twitter, Elon Musk announced Tesla will be revoking plans to accept payments in Bitcoin [13th May], a cryptocurrency Musk himself arguably helped boost in market-value following personal advocation and Tesla's public investment. The concept of virtual currency is arguably a good one, that Musk too continues to believe in. However, Bitcoin's recent downfall is a result of its carbon-footprint. Intrigued by the debate, I did some delving -and disclaim immediately, these 400 words don't do the nuances justice.
Reiterating a point environmentalist-but-crypto-advocate Keegen Francis makes (Go Full Crypto podcast, ep. 53 [31st March]), to have this debate on equal planes, one must consider Bitcoin for what it strives to be: a global virtual currency, functioning on a decentralised network of user' computers, thus eliminating powerful middlemen [financial institutions]. The scope of this post falls short here, but essentially the biggest environmental repercussion comes from bitcoin-mining, how the coin is created. To validate the cryptocurrency, Bitcoin incentivises mining with [crypto]monetary rewards, a process which relies on extensive computer processing power.
As Bitcoins market-value skyrocketed, so did crypto mining-farms and their need for purpose-specific hardware and energy. This is ultimately the eco-argument; bitcoin-mining is energy draining. This argument cannot be disputed, but it can be put into context (see: Lars Dittmar, TedxRWTHAachen [October 2019]).
Stockpiling the issue of infrastructure and hardware, pro-bitcoiners highlight two points. Namely, mining fuels network growth; theoretically, when Bitcoin achieves its target circulation, mining should cease, and energy consumption should drop. Secondly, energy use itself is not environmentally destructive -rather, its source, form and scale can be.
Critics, although I have far from exhausted all arguments(!), seem quick to compare the annual energy consumption of Bitcoin to that of countries such as the Netherlands (i.e., The Economist [14th May]). But is that a fair comparison? Bitcoin is proposed as a global virtual currency. As an independent financial system, might a fairer comparison be to that of the current global financial system? Secondly, data extrapolation assumes frozen efficiency of bitcoin-mining, yet it is in miners' interest to source cheap electricity, which combustion is ceasing to be in several countries.
Although (until recently? -see Bloomberg article[s], i.e., [18th May]), a significant amount of mining takes place in China, Bitcoin is geography independent. So, if seeing social value in a decentralised global cryptocurrency, the debate moves towards how to make bitcoin-mining climate neutral. It seems to me, to be a question of perspective and priorities. The transition to green energy is too slow compared to the volatile growth of Bitcoin. A sustainable society does need a healthy economy, but will we realise only when nothings left, that we can't eat money? (Much less, virtual money).
If food loss and food waste were a country..
"If food loss and waste were a country, it would be the third biggest source of greenhouse gas emissions", read the opening statement of the United Nations Food Waste Index Report, published in March 2021.
An estimated 931 million tons of food waste was generated in 2019, almost 1/5th of the total global food production. In order to reach Sustainable Development Goals on zero hunger, climate action and responsible consumption and production, it is crucial that we tackle this problem. But what is the reason so much food is going to waste? And what can we do against it?
The 2021 Food Waste Index Report shows that 61% of all food waste comes from households. Unlike previously thought, household per capita food waste generation was found to be similar across country income groups. This means that a household in The Netherlands wastes as much food as a household in Nigeria or Iraq. But why do we waste so much food?
According to the Natural Resources Defense Council (NRDC), 2/3rd of food waste at home is due to food not being used before it goes bad. Spoilage occurs due to improper storage, an item getting lost behind other items in the fridge or simply misjudging our food needs. It is thus important to frequently check and reorganize your fridge, so that cup of yoghurt or that container with blueberries on the bottom shelf don't go to waste.
Furthermore, two studies by Jörissen et al. (2015) and Farr-Wharton et al. (2014) found that making a shopping list and meal planning results in less food being wasted. With a strong planning, you're at less risk of buying unplanned items and big packages. The same study by Jörissen also found that single households waste the most food on a per capita basis. This can be explained with the fact that package sizes are often too large and inconvenient for single person households. My tip for them is: freeze! A tin of corn, leftover wraps or a bag of spinach stay perfectly fine in a freezer up to a few months. You can even freeze leftover pesto or curry paste using ice cube trays, to freeze the product in single-serving packages.
Lastly, it's important to know the meaning of date labels. The NRDC showed that 80% of Americans prematurely discard food because of confusion over date labels. In the Netherlands, we have two kinds of date labels: TGT, 'te gebruiken tot' ('use by') and THT, 'ten minste houdbaar tot' ('best before'). TGT, use by, is found on products that spoil quickly, such as fresh (raw) fish and fresh (raw) meat. The use-by date indicates that the product is safe to use until the stated date, but after that health risks may appear. The advice is: after the TGT date, opened or unopened, throw it away. This is different for THT or best before dates. If the product is out of date, it does not immediately mean that it is no longer safe to eat, but that the quality may be less. The advice then is: use your senses. If the product still looks good and smells good, without mold or rotten spots, taste a little. If it tastes bad, don't eat it. If it doesn't, the food is perfectly fine to eat. This applies to products like pasta, rice, tea and canned vegetables.
Tjerk, the 10-year-old eco-dictator-to-be
"But people have messed up the ocean, so it's not a solution to mess it up even more to hide the mess they made in the first place!" It is 1 PM on a Monday afternoon, we are driving through a beautiful, rainy, Frisian landscape, and this 10-year-old boy is practically yelling in the train. Passengers are exchanging glances. A woman winks at me; conveying a smile with a facemask on is difficult. Interestingly, the boy's dad doesn't try to silence him. Instead, he counter-argues: "But there are too many sardines, so harvesting them allows us to feed ourselves. Besides, it's a sustainable way of eating fish because they are low in the food chain. We'd even be helping the ecosystems." The boy is getting even more frustrated. "That doesn't make any sense!" he shouts. "If we eat those sardines, then the fish that are supposed to eat the sardines cannot eat them anymore. It's all related!"
Frankly, I know nothing about sardines, but I side with the boy. When I get home and do some research, I side with him all the more. His intuition turned out to be right: Yes, eating sardines is generally more sustainable than eating bigger fish, and yes, it makes more sense to directly eat the sardines rather than use them to produce bait or farm-animal feed, and yes, they are a valuable source of food and income. But at current harvest rates, sardine stocks are exploited faster than they can regenerate. The argument that "we should be catching more sardines because there is an abundance of small fish now that we've already excessively caught and eaten the natural predators of sardines" in the words of the boy "doesn't make any sense".
The train stops, the rain drops, more people get in, and we drive on. The boy is looking for new arguments, but it's hard if you're a passionate 10-year-old with only six years of primary education to build on and you're up against someone older, calmer, and more experienced.
And so he presents his master plan for a sustainable future. It's a bit radical, but I admire his determination. "I'm going to be prime minister and on my first day everyone has to go vegetarian, or better even, vegan. And if they don't, they will first get a warning but the second time they have to obey the rules or else they need to move away."
The people in the train are already protesting even though he's not yet in power. "Maybe it works better to convince the people first? Or to give them some incentives to be more sustainable," a man tells him. He nods. "Hmm, I'll think about it."
I stand up; we've reached the final destination. I smile at his mum, who has been quiet for a while, admiring the heated debate between her two men and the amusing interactions with the other passengers.
I always feel uncomfortable when people say we should be hopeful for the future because more kids are becoming environmentally aware. There is not enough time to wait for 10-year-old Tjerk to grow up and become an eco-dictator and save the world. Yet I can't help but think that in some way he's making a difference just by spreading his passion on a random train in Friesland.
When I get out of the train, the sun is shining.
SHIFTing consumer behavior
This really makes me feel like shopping, I say to my friend and stare at the huge screen in the display window. It's not that I need any of the things that are on offer, but somehow I have the urge to enter the store and spend a bunch of money. The advertisement has done a good job, making me feel as if shopping is essential to my life. As if keeping the economy on an all-time high will benefit my happiness and health.
Luckily it's Corona and the store is closed, so I have time to realize how ridiculous this idea is. By now it is clear that our current consumer behaviors are a threat to our health, life and planet, by exploiting resources and enforcing climate change.
Can we not just ban marketing and advertising from our life's?
Probably not, marketing has been in our economies forever. But it is more flexible than it seems. So why not change our marketing and encourage people to consume more sustainably?
The idea exists, researchers literally speak of a SHIFT in consumers behavior.
This means, to use the psychological factor of Social influence, Habit formation, Individual self, Feelings and cognition, and Tangibility in marketing to encourage sustainable consumption.
The idea is that these factors can be especially effective by addressing the so-called attitude behavior gap.
An attitude behavior gap is when we hold a certain attitude, for example I want to buy sustainably grown food and, in the store, we behave exactly the opposite and buy, let's say a Mango grown in Indonesia and shipped around the world.
Advertisement that reminds us that people around us disapprove of unsustainable consumption (Social influence), that we usually buy the sustainable option (Habit formation), that we as an individual can be in charge of our decisions, feelings and cognitions and that is phrased in a relatable and real way (tangibility) could help us close this gap.
The SHIFT factors are already used in mainstream marketing. In fact, they might have been the triggers that made me feel like shopping. SHIFTing consumer behavior might therefore be less about reinventing our marketing but advertising the right consumer behavior the right way.
Earth Overshoot Day
Earth Overshoot Day marks the date when humanity's demand for ecological resources and services in a given year exceeds what Earth can regenerate in that year. In 2020, it fell on August 22. The good thing is, the date has moved back by over three weeks from 29 July in 2019. Will we manage to have a reduced ecological footprint and an even better date this year? It's only up to us.
According to Global Footprint Network, throughout most of history, humanity has used nature's resources to build cities and roads, to provide food and create products, and to release carbon dioxide at a rate that was well within Earth's budget. But by the early 1970s, that critical threshold had been crossed: Human consumption began outstripping what the planet could reproduce. Sadly, our demand for resources is now equivalent to that of more than 1.5 earths.
Earth Overshoot Day concept was introduced to raise awareness of Earth's limited resources. It is basically the day when humanity overshoots the planet's ability to recover from what resources we consume within each year—like regrow the trees we cut down, absorb the carbon dioxide we emit, and replenish the seas with the fish we harvest, for example.
The Overshoot Day calculation relies heavily on an array of country-level and global UN data about everything from the food produced and consumed in each country to how much waste is generated, timber is felled, and fossil fuels are burned.
David Lin, the chief science officer of the Global Footprint Network, likes to use the analogy of a bank account: If you have $100 in the bank and spend $200, that puts you in the red. You'll have a deficit of $100. If you keep living like that, spending what you don't have, eventually you'll be in trouble. It's not a sustainable way to live.
Each year, the human population grows. We consume more natural resources than the planet can regenerate in a year, and emit far more carbon dioxide than our forests and oceans can possibly sequester. Thus, our deficit grows. We fall further and further in the red.
Every country has an Overshoot Day of its own, according to how many resources it consumes and how much waste it produces each year, versus the bioproductive space available. For example, Qatar's overshoot day in 2021 is 11 February. If the world's population consumed natural resources and produced waste at the rate that Qatar does, it would take six Earths to sustainably meet those needs. On the other side, Indonesia's overshoot day in 2021 is 18 December.
Last year, Coronavirus-induced lockdowns caused the global Ecological Footprint to contract almost 10% pushing the date of Earth Overshoot Day back more than three weeks compared to 2019. However, we should thrive for a world where humanity transitions to one-planet compatibility by design rather than by disaster. The question now is: how do we come out of this crisis and build the future we want to create? When the time comes to get our economies back into gear, let's shape our choices to turn around natural resource consumption trends while improving the quality of life for all people.
Statistics show that moving the date of Earth Overshoot Day back 5 days each year would allow humanity to reach one-planet compatibility before 2050. Let's all thrive for that goal!
In order to achieve the national targets for a 49% greenhouse gas reduction by 2030, changes must be made throughout all sectors and institutions in the Netherlands, even in places one might not think of at first. For me, one of such places was the Netherlands Armed Forces.
Scrolling through Instagram one evening in December, I stumbled across something called the 'Food 4 Health & Safety Challenge'. Created in alliance with the Ministry of Economic Affairs and Climate Policy and the Ministry of Defense, the goal of this challenge is to design an innovative and sustainable food concept for the Dutch Military. As a 'Global Food Challenges' student, this sounded like the perfect fit for me. I wrote a motivation letter, signed up and got accepted. In order to design a sustainable new concept, however, it's crucial to know what's unsustainable about the present food concept. Let's look at this below.
When soldiers go abroad, whether that be for training in Norway or for a NATO mission in Afghanistan, they of course need to be fed. This is done with a Mobile Satellite Kitchen (MSK), a large expandable container connected to a diesel generator and two steam-ovens inside. Frozen food in plastic containers shipped from the manufacturer in The Netherlands is then heated here and brought out to the soldiers in the field. Sustainability wise, this has several downsides. The MSK's run on fossil-fuels, of which the Ministry of Defense wants a 70% reduction by 2050. What shocked me the most, however, was the fact that plastic packages either end up in local landfills or are burned on site. Plastic ending up in landfills breaks down into microplastics over the years, polluting water resources and ecosystems. Incineration, on the other hand, releases gasses that are considered to be serious health hazards, while at the same time contaminating soil or groundwater resources, with all its consequences.
Lastly, an enormous amount of food is wasted during the missions. A 2014 report by the Royal Dutch Army showed around €450 000 worth of food wasted on one of the missions, around 20% of all delivered meals in total. When decomposing, food waste releases large quantities of methane. Food waste also represents a great waste of water resources, as well as land, labour and fertilizers used to produce it.
Needless to say, I'm glad the current concept is up for renewal, and I'm even more glad to be a part of its possible new, much greener design!
Before you continue, I have a request.
Close your eyes for a moment and listen.
In the 'silence' of my room, tucked away in a cramped housing block built in the 1970s, the noise is constant. Instead of silence interrupted by the occasional car, my corona-confined life is accompanied by the constant hum of a refrigerator, questionable buzzing of a heater, the faint static ringing of the house's power-circuit, and a low rumble I have yet to identify. The sounds are constant, in their persistence they can become unnerving.
So, I put on headphones and tune into a Nature Guys podcast interviewing the Executive Director of Imago, an NGO that runs nature-camps for children in the US. In conversation, they address a growing concern of an 'insulation from nature' in urbanised areas, arguing a digression from natural environments could theoretically prove fatal with research suggesting a "connection to nature" as fundamental in mobilising a (pro-)environmental consciousness. In attempts to articulate a long-term solution minimising human impact on the environment, the growing theme of "reconnecting to nature" argues that sustainable living can be achieved by reminding those who have forgotten, of our shared place on earth with nature.
Although this idea poses an oxymoron, as -in seeking to connect with nature- it assumes we are a separate entity from the natural environment rather than a product of it (Fletcher, 2016), and the research suggesting this "(re)connection" sparks environmentalism is weak (discussed in van Gordon, Shonin & Richardson, 2018), I've found consciously spending time in nature is still something we should strive to routinely do.
In its smallest positive outcome, consciously engaging with nature has been significantly associated to several health benefits including gaining mental clarity, perspective, motivation, and focus (i.e., Sandifer, Sutton-Grier & Ward, 2015; Nisbet, Zelenski & Grandpierre, 2019). In its bigger benefit, spending time in nature may remind some that we need to be making choices that minimise our impact on the environment (Zylstra et al., 2014).
The key factor, however, is immersion, which brings me back to why I asked you to listen.
If you, like me, find it difficult (and feel a bit silly) trying to be mentally present in nature while dodging joggers in the park, try to listen. Tune in to the rustle of plants in the wind and listen out for local wildlife. The accompanying calming effect of nature alone underlines the importance that we care for it.
As we delve deeper into the technological era, the term 'Smart city' is becoming much more relevant for sustainable urban management. But what exactly are Smart cities and are they the magical bullet to our society's sustainability problem?
A common misconception about Smart cities is that they are frequently understood as having a sole emphasis on technological innovation. However, a Smart city can be defined as including the following features: smart technological innovation (i.e. data collection devices for water resource management), on human resource innovation (i.e. smart/high skilled peopled) and on governance innovation (smart collaborations involving various actors and participation of citizens). In other words, smart cities involve using ICT technologies to make our cities more sustainable, but how ethical is it?
Despite their success, Smart cities are commonly critiqued as putting too much focus on technology development and not enough attention to the direct problems of citizens in urban areas.
Firstly in terms of an analyst, there is the debate of qualitative versus quantitative data. We cannot treat human judgment as a solely quantifiable matter. Quantitative information provides an excellent insight into the happenings in society; nevertheless urban planners must ultimately talk to local citizens before making relevant decisions. Barcelona is an outstanding example of a city that has already made a shift towards a participatory democratic version of a smart city; Decidim. Barcelona is an open-source digital and democratic platform allowing citizens to contribute in the decision making of the future of the city.
Secondly there are huge ethical concerns; as data-collection remains the most important tool for smart cities, it makes me wonder: who will 'control' the city? Colossal data companies such as Facebook and Google currently have revenues similar to certain countries' GDP, if not more in certain cases. And if we consider the vast amount of data possessed by these companies, one can only wonder how much power and influence they have over governments, citizens and society as a whole. Such companies are currently jeopardizing our online privacy, but what if our entire life was monitored and the data published publicly? Is it still possible to remain anonymous within a smart city.
The city of Toronto recently aborted their Google-backed plans for a Smart city, towards a focus on a people-centered vision. Initially, it was planned for Sidewalk Labs to make Toronto one of the first fully Smart cities in the world with cameras, monitors and data collection device on every corner of the city. However, skeptical approaches highlighted privacy and ethical concerns, shifting the city's focus towards sustainability, affordability, community integration, social cohesion, and environmentally friendly- and low carbon designs. This will allow for the community to be built on social and environmental foundations, rather than "from the internet up" as stated by Justin Trudeau, Prime Minister of Canada during the initial Sidewalk Labs press conference in 2017
Overall, Smart cities can be a resourceful tool if used with thought and care, as technological innovation alone is not the magical bullet to society's problems. On the contrary, as a tool for sustainable development, I support Smart cities, however, the focus should remain on problems and their roots, rather than solutions that temporarily mask issues. It needs to be a top-down and bottom-up collaboration from citizens, companies, governments, academics and researchers to devise the best solutions and innovations that are the most beneficial for nature and the well being of humans.

Ecological footprint – are we in debt to nature or not?
Have you ever wondered what is the actual impact that we as humans have on the environment? Well, the ecological footprint is a tool designed exactly to answer that question and to assess the pressure our lifestyle is causing to the planet. In simple terms, the ecological footprint measures how fast we consume resources and generate waste compared to how fast nature can absorb our waste and generate new resources.
Every one of us has an ecological footprint. It can be calculated for a person, a family, a business, a city or a country. Things like food, energy, transportation, goods & services contribute to our ecological footprint. Bad news is that the things we consume and cause the most damage to our planet happen to be the things that we enjoy the most. I suppose they are called guilty pleasures for a reason.
For example, chocolate production has a huge impact on soil, air and water quality. It takes an astonishing 1700 liters of water to make a typical 100 chocolate bar. That's about ten bathtubs of water for one bar of chocolate.
Animal products: The livestock sector, which raises cows, pigs and chickens is responsible for using a significant amount of natural resources and releases high levels of greenhouse gases into the atmosphere. But ooh (I admit), it's hard to cut those chicken wings out of a Friday night-out with friends or that beef steak that you order on a Saturday evening.
Palm oil – it's an ingredient found in everything from bread, potato chips and ice cream to store-bought cookies, soap and even lipsticks, BUT is one of the world's leading causes of deforestation. According to the World Wildlife Fund, the crop offers a far greater yield at a lower cost of production than any other vegetable oil, which is why it's so widely used. And because of that, the global expansion of palm oil plantations is at the expense of many tropical rainforests.
If you start to get curious about the impact of your own way of living, try assessing your own ecological footprint here: https://www.footprintcalculator.org/. If you want to see what is your footprint specifically of water consumption try using this tool: https://www.watercalculator.org/.
Knowing where you stand and how many resources you consume is definitely useful, but the most important thing would rather be to take action. It doesn't require a total overhaul of your life, but following a few simple steps can help you start consuming less:
Choose quality over quantity, especially when it comes to fashion. Try to pick things that are made to last, buy clothes less often and only if you need them. And when you are done, consider selling, donating or swapping them, instead of throwing them away. I know it's hard, especially when you see all those discounts online and you end up with 5 items in your bucket that you did not even know that you need (I have also been there)!
Buy organic - support organically grown crops and avoid artificial fertilizers, pesticides and genetically modified organisms. These are chemical substances that disrupt the balance of the ecosystem and cause profound damage to nature. Buying organic means you encourage farming practices that understand and are conscious of the effects agriculture has on an ecosystem.
Eat whole foods – try to avoid processed food and meat while starting to eat more fruits, vegetables and cereals. The ecological footprint of whole foods is lower because it only uses resources that they need in order to grow. Processed foods require additional resources (water and energy) for preparing, manufacturing and packaging materials.
Buy local - There are many reasons to eat locally, but let's start with distance. When you eat locally, you are cutting back on the necessity of more resources including the ones consumed with transport (less oil and gas to ship the food from one country to another). Buying from local stores also ensures that your food hasn't been refrigerated for hours or even days, which also produces mass amounts of greenhouse gasses. Plus, local foods promote a safer food supply. The more steps there are between you and your food's source the more resources are used and the more damage is done to nature.
Truth is, we all have been ignoring these facts for years, but now that we are in the middle of a climate crisis, it's hard to pretend we don't have a huge responsibility. So next time you put that product in the shopping cart, you might think twice about its sustainability. We owe it to mother-nature.
When the results of the Dutch elections were first announced, I was surprised. Maybe it's naive, but I didn't expect such a big loss for the left-wing parties. I knew that some parties were gaining ground at the expense of others, and I knew that the general sentiment in the Netherlands is becoming more polarised, but all my friends were voting left, there was a big climate protest the weekend before we could vote, and my LinkedIn feed was full of likes for "climate candidates". So, what happened?
I'm living in a sustainability bubble, and it's not representative of reality.
Much attention has been paid to algorithms influencing your social media – deciding what you see and hear – and how one worldview can repeat itself over and over until it sticks in your brain as the one and only truth. It's easy to see the dangers of such a worldview. Arjen Lubach recently described this problem through the metaphor of going into the supermarket and only seeing crisps and Red Bull and not knowing that there are other types of (healthier) food, too. Lubach used this metaphor in the context of conspiracy theories – the "bad guys" not being open for alternative views and just sticking to what they believe in.
Am I any different?
I like to think I am well-informed. I read the news, I go to university, I base my knowledge off of multiple sources. But am I really as open-minded as I think I am? When people disagree, do I listen to their arguments? Do I even look for people who disagree, or am I perfectly comfortable where I am – sitting silently in my big bubble of sustainability students?
At the climate alarm there was a guy who was against climate policies. Yet his sign said: "Change my mind". People were pointing at him and whispering how odd it was that he was crashing the climate protest. But if it's true what his sign read – "Change my mind" – maybe we should be a bit more like him.
Not to say that we should neglect climate issues and become conspiracy theorists. But maybe we should open up a bit more to people who are unlike us – younger people, older people, people who vote for different parties, people who have a different background, people who believe in different futures. Not to necessarily take on their ideas, but to be aware of contrary opinions and to try to understand where they are coming from. And to find common ground. Because it's there, and it's valuable.
"When is it going to end?" – is a question we all ask ourselves.
Our lives have been retransformed since the WHO announced the Covid-19 outbreak last March. For me, besides the direct effects such as the transition of university lectures to an online setting or the closure of sports facilities, the time spent under lockdown has renovated the way I choose to live, and for the better!
Before Covid-19, juggling my time schedule between university classes and work, often meant that I chose any quick lunch I could find on-the-go. Nowadays, with the majority of my day spent at home, I have time to cook fresh again! Yay!
I find myself more attentive to the nutrients that I am consuming. Accordingly, I have taken a much more critical approach when buying food by bearing in mind its source and environmental impact. And apparently, I'm not the only one!
A report by the IRi states that supermarkets in the Netherlands are putting more emphasis on sustainable foods and it has proven successful! The turnover for sustainable products increased by 15% in the first half of 2020. Dutch supermarkets are progressively opting for a replacement strategy says the IRi. In other words, regular products without a quality score are replaced by products with a quality score, such as Fair Trade, UTZ, PlanetProof. This simple, yet clever strategy forces consumers to ultimately shop sustainably, bringing us one step closer towards a collective consciousness in protecting our planet and future.
While we impatiently await the return of normal life without a lockdown, we need to take action not to go back to certain old habits. The world is evolving and we are living a 'Kodak Moment', as mentioned by Rebecca Henderson, professor of Economics at the Harvard Business School. Eastman Kodak is an example of a company that went bankrupt due to its failure to foresee changes in the market. Similarly, if we do not acknowledge the problems in our food industry, sooner or later, consequences will be suffered environmentally, economically and socially.
We must recognize the Covid-19 crisis as "an opportunity of regeneration and fresh thinking" states Henderson. She also notes that to prevent society from suffering a Kodak moment, innovation and re-imagination will develop new products and services to create prosperity without negative externalities. As usual, the Dutch are one step ahead in sustainable planning, governance and policy-making. Correspondingly, the European Commission's "Farm to Fork" strategy will ensure more sustainable food systems across Europe, in accordance with the European Green Deal 2020.
Finally, here are four simple steps you can take to achieve the greatest environmental benefit with your food, according to the Stichting Voedingscentrum Nederland:
• Waste less food
• Eat less meat and more sources of plant-based proteins, such as legumes and nuts
• Only eat what you need
• Replace alcohol, fruit juices and soft drinks with tap water, tea and/or coffee.

I enjoy the warm February days, am I still worthy of studying sustainability?
"And since we've no place to go, let it snow let it snow let it snow."
For the first time since the lockdown in December, we did not need a place to go. Just looking out our windows was enough. Just seeing other people, up to their knees in snow, big smiles on their faces, made us feel connected again. It was like a white blanket, covering the country, calming us down.
A week, six snowball fights, eleven pairs of extra socks, and twenty-three cups of hot chocolate later, the temperatures switched from -10 °C to +17 °C and the snow made way for snowdrops. Roadsides coloured green, white, yellow, and purple.
Happy me said: "Look at this amazing weather!"
My sustainability brain said: "Climate change."
Sometimes it would be nice to turn off that brain and simply enjoy the warm sun. But I can't help it – and I'm not the only one. Feelings of anxiety and guilt after enjoying abnormally high temperatures are becoming more and more common. It's like we're doing our best not to be happy: When it's cold, we wish it were warm, when it's warm, we feel guilty for enjoying it, and when it cools down again, we regret not enjoying the warm weather while it lasted. Talk about senseless self-destruction…
Despite this feeling of guilt, it is common to enjoy warmer weather. In countries like the Netherlands, the changing climate is generally perceived as a switch to more 'pleasant' weather, especially during the much milder winter months. The Netherlands is not alone in this sentiment. A study on American perceptions of increasing temperatures showed that because the perceived benefits of mild winters are not yet offset by big inconveniences of hotter summers, changing weather patterns are a poor source of motivation for Americans to demand policy responses to climate change.
In other words, we enjoy the weather, we feel guilty, but we do not take action. Sounds like a win/lose/lose situation. It is essential to get rid of the guilt and turn to action. Maybe our climate focus should not be on the breaking of daily temperature records ("Aaah today was the hottest February day ever measured, I should not have enjoyed that ice cream"), but rather on the overall trends that show that the past ten years were the warmest decade on record ("Aaah the planet is warming and we should do something about that!')
Since we've no place to go…
I recently had a fight with a classmate over who was to do research on invasive species (organisms that are brought into a new habitat and then harm the environment). There was only room for one of us, and the other would be stuck with climate change. Mature as we are, we decided to resolve our dispute with a good old game of rock, paper, scissors. I chose rock, he picked paper. Naturally, I tried the famous "best of three!" defence, but of course it wouldn't do. Not only did I miss out on invasive species, but my classmate also put me on the spot by pointing out that it's stupid to not use paper on the first go because it's a well-known fact that most people choose rock in their first game. I'm guessing it's a cultural thing: most Dutchies I know are scissors-people. Whatever the science behind the game, it wouldn't do anything for me now. I comforted myself by saying that everything is interrelated and I started researching climate change.
Although I was supposed to be analysing climate change's impact on biodiversity loss in Spain, my research soon steered me away from Spain, into the Paris Climate Agreement, to Joe Biden's first signatures as President, to his cancellation of the licenses of Keystone XL. The Keystone Pipeline System is an oil pipeline system from Canada to the United States and has been the topic of debate for more than a decade. Environmental organisations are worried that the system intensifies our dependence on the fossil fuel industry and argue that it leads to increased greenhouse gas emissions, air pollution and oil leakage and spills resulting in biodiversity loss.
Now, I must admit I don't quite understand the name of the project. It was probably aimed at sounding like it's the most important, central line in the fossil fuel system. In a way, that definition is similar to keystone species, which are organisms that have a disproportionately large effect on their ecosystem, relative to their abundance. Examples include sea stars who are preying on mussels that would otherwise dominate the ecosystem and drive out other species. The Keystone XL sounds more like an Invasive XL: something that is not at the centre of everything, but rather an industry that has escaped from its boundaries and is now threatening the environment and driving out other industries (i.e., sustainable energy). President Biden thought the same and revoked the permits on his first day in office.
That's where my research sidetrack ended: Biden brought me back to Paris, which brought me back to climate and Spain. In the end I got what I wanted: I did research on invasive "species". Only I didn't get academic credit for it and my group was still waiting for me to submit my climate change findings. Next time we're settling disputes over a game, I'm not picking keystone. Unless it's against a Dutchie.
Bias, backbones, and biodiversity – how slugs and other invertebrates are neglected in the popularity contest of biodiversity conservation
"Slugs are not [as] 'sexy' as the Iberian lynx or the imperial eagle."
No, this is not a statement by a stuffy biology teacher trying to make his classes appealing to a bunch of fifteen-year-olds. It is an actual quotation taken straight from a European Commission Life Team report on the challenges of biodiversity conservation. And when the EC starts using words like 'sexy', you know they're desperately trying to get people's attention.
"All animals are equal, but some animals are more equal than others." - George Orwell said in 1945 - and though the context in which he wrote this was slightly different than mine, it also rings true in the field of conservation biology. There is a taxonomic bias: an overrepresentation of some species in research at the cost of others. Regardless of their risk of extinction, allocation of funding and projects is highly biased towards mammals and birds; with investment per species towards vertebrates being 468 times higher than that of invertebrates. All animals are equal, as long as they are pretty, charismatic, or pretty charismatic.
And it makes sense, right? That scientists are interested in researching brown bears, wolves, bitterns, and lynxes. And that people are willing to put their money towards research on those "sexy beasts", as the Guardian likes to put it. It is easy for us to understand why these species are relevant and it brings a sense of excitement to the conservation table.
Yet by blindly following our furry bias, we miss out on the research and protection of millions of invertebrate species that are crucial to life on earth. We need to get rid of this favouritism. They may not be charismatic in the old-fashioned sense of the word, but being responsible for vital ecosystem functions makes you pretty cool - or at least worth the effort of protecting.
And to get attention to this issue, the EC is trying to glamourise its reports by adding such statements on the sexiness of slugs. But maybe it's time to stop comparing apples and oranges, eagles and slugs - and to start appreciating invertebrates for what they are. They may not have a backbone, but then again, who are we to talk if we don't take action to fight biodiversity loss?
PS: Don't believe everything the EC tells you. Slugs are actually fairly interesting, romantic creatures and even "quite extraordinary and … almost beyond imagining" in the words of Sir David Attenborough (so it must be true).
The Circular Economy: Every Little Helps 
Today, roughly 55% of the total population lives in urban areas. The UN estimates these numbers will increase to 68% by 2050. Unfortunately, these massive changes will come along with much negative consequences, especially in terms of sustainability if we don't change our traditional societal methods. This is why I have decided to follow my studies in BA Urban Studies at Universiteit Leiden: to study and consequently apply systems that contribute to a sustainable environment in our ever-growing human society.
The traditional economic model is the established linear economy. It refers to a system whereby raw materials are: mined by society, manufactured, processed then consumed and subsequently thrown away after use. In other words, the linear economy follows a model of 'take, make, use, dispose and pollute'. This is extremely unsustainable. Society is using up the earth's natural resources without future considerations. Natural resources, of finite amounts, are being used to produce disposable goods, which typically end up in landfills or incineration plants.
The UN estimates that 300 million tons of plastic waste is produced yearly – that's almost equal to the weight of the entire human population!
The solution to such a problem is to move towards a circular economy. This refers to an economic system of closed loops in which raw materials, components and products retain value as well as utilising renewable energy sources instead of fossil fuels. According to the Ellen MacArthur Foundation the concept is based on three principles: "1) design out waste and pollution, 2) keep products and materials in use, and 3) regenerate natural systems" (see figure below).
Overall, the complexities of the circular economy involve changing society's norms and standardized processes. Nonetheless, it is becoming more relevant in contemporary world solutions as practitioners, business and policy-makers have fortunately created and implemented such models. The general population will also have to do its part, though this will involve changing certain lifestyle habits. Fortunately, it can be as simple as collectively refusing certain products or materials, like plastic packaging.
Every little helps and you can make a big difference by employing simple sustainable lifestyle habits. Start by implementing the 3 Rs in your daily life – Reduce, Reuse and Recycle. Follow them in that order:
Buy less, e.g. reduce waste and carbon footprint by optimally buying local food products with no plastic packaging.
Reuse anything that is still utilisable.
Recycle everything as much as possible to give the materials a renewed life.
Lets talk about Eco-anxiety
It´s Sunday evening. Movie night with my housemates. We decided to watch "A live on our planet" by David Attenborough. The message is clear, we are responsible for the climate crisis and it is on us to fix it. I feel the tears burning in my eyes. I feel extremely sad, frustrated and helpless. From the faces of my housemates I can tell, I am not alone with my feelings.
The American Psychology Association describes reactions and feelings like these as Eco-anxiety. A source of distress caused by "watching the slow and seemingly irrevocable impacts of climate change unfold, and worrying about the future of oneself, children and later generations". A specific diagnosis of eco-anxiety does not exist but research shows that symptoms include feelings of anxiety, loss, helplessness, frustration, obsession, burnout and depression.
Eco-anxiety is manly experienced by individuals that faced traumatic climate events at first hand or scientist dealing with the issue daily. However, current media awareness to the topic shows that young people increasingly experience eco-anxiety.
So, is the climate crisis making us mentally ill?
No, says Caroline Hickman a climate psychologist from the university of bath. "A measure of mental health is having the capacity to accurately emotionally respond to the reality in our world. So, it's not delusional to feel anxious or depressed." Hickman says.
Problematic is, people want to avoid information or experiences that are overwhelmingly difficult, disturbing or make us to feel anxious. Doing so could hinder people from engaging in the topic and fighting the climate crisis.
It therefore sounds counterintuitive that accepting and expressing feelings of eco-anxiety are the first step to tackle it. Research on other types of anxiety have shown that people who accept their feelings, take a more positive and active approach to deal with the trigger of their anxiety.