Where is the Caribbean in the Dutch WPS National Action Plan?
Samira Rafaela
Paula Kibbelaar
Anne-Floor Dekker
Date

Thursday 25 May 2023

Time

Address

Room

2.02
Women in International Security Netherlands (WIIS NL) is pleased to invite you to our event on Thursday the 25th of May focusing on the Dutch Caribbean!
Where is the Caribbean in the Dutch WPS National Action Plan?
The Dutch Caribbean, which include the diverse islands of Aruba, Curacao, Sint Maarten, Bonaire, Saba, and Sint Eustatius, faces a unique set of challenges when it comes to gender and human security. Many of the human security issued faced on the islands have an important gender component: personal security in the barrios; sex-trafficking; prostitution; crime and policing; drug trafficking; climate-change threats to livelihoods; disaster response in the leeward islands which experience hurricanes; economic and social security and access to higher education.
Despite the Netherlands' commitment to the WPS agenda, which includes the publication of four national action plans, the needs of women in the Dutch Caribbean remain largely invisible in public debate and policy initiatives. Indeed, existing security initiatives for the region are usually gender-blind.
Together with Samira Rafaela (Member of European Parliament, D66) and Dr. Paula Kibbelaar (Instituto Pedagogico Arubano), we aim to shed some much needed light on the gendered insecurities faced in the Dutch Caribbean. How can local solutions to local problems not only be found, but also supported through e.g. the National Action Plans? The event will be moderated by Anne-Floor Dekker (WO=MEN).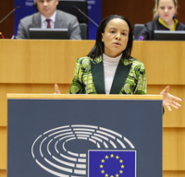 Samira Rafaela
Samira Rafaela is a Member of the European Parliament for D66. Samira brings a unique background and experience to the European Parliament, where she sits on the committees on international trade and women's rights and gender equality. Samira has worked both nationally and internationally to bridge the gap between different communities and worlds. She did this from various positions such as strategic advisor, international trainer and speaker, and social entrepreneur in Africa. She is the Rapporteur for the Directive Pay Transparency and the upcoming Forced Labour Ban.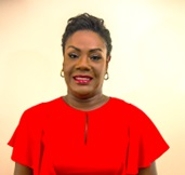 Paula Kibbelaar
Dr. Paula Kibbelaar was the founding dean, associate professor and lecturer at the Faculty of Arts and Sciences (FAS) at the University of Aruba (UA) (2009-2013). Currently she works as a lecturer, researcher and policy worker at the the Aruban Teacher Training College within the context of Kingdom of the Netherlands applying sustainable inclusive development as a perspective. Her research interests include Latin American and Dutch Caribbean Island studies; women's and ethnic studies (gender diversity); organization (corporate diversity) and governance research and development studies.
Anne-Floor Dekker
Anne-Floor Dekker works as program manager Gender, Peace & Security at WO=MEN, Dutch Gender Platform. From 2014-2018, she was a Dutch city council member of the Democrats 66 (D66). Anne-Floor is a passionate advocate of freedom and equal rights of all people and for the implementation of (women) human rights worldwide. She advocates for gender justice in conflict affected countries and the meaningful participation of women and girls in peace processes. Anne-Floor coordinates the Dutch National Action Plan 1325 on behalf of WO=MEN, in collaboration with the Dutch Ministry of Foreign Affairs.
Programme
18:45 - 19:30 hrs.: Roundtable Event with Q&A
19:45 - 20:30 hrs.: Reception/Borrel
Registration
Please register for this event via this form.
Questions
Should you have any questions about this event, you can contact Maisy Charles (ro@wiis-nl.com) or Fleur de Braaf (eventsdirector@wiis-nl.com).