The researchers
Professor of Ecotoxicology Martina Vijver and lecturer Maarten Schrama are the founders and managers of the Living Lab. As well as these two researchers, a number of other ecologists and biologists are involved in the research at the Lab.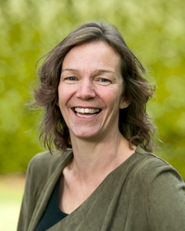 Martina Vijver
Professor Martina G. Vijver is professor of Ecotoxicology at the Leiden Institute of Environmental Sciences (CML). Her passion is understanding and quantifying the impact of human activities on ecosystems. She studies different stress factors such as chemicals, nanomaterials, electromagnetic fields or light. The response can vary from the condition of individual species to food chains and ecological communities. She and Dr Maarten Schrama set up the Living Lab in 2016. This facility makes it possible to extrapolate and apply environmental stress factors from the lab to the field.

Maarten Schrama
Maarten Schrama is assistant professor at the Leiden Institute of Environmental Sciences. He studies how we as people – often unintentionally - promote illnesses and disease factors in the ecosystems around us. He discovered, for example, that changes in the Dutch landscape – such as intensive agriculture and the use of pesticides – are favourable for mosquitoes that transmit tropical diseases.

Sam Boerlijst
Sam P. Boerlijst is a PhD candidate in vector ecology at the Leiden Institute of Environmental Sciences. His passion is developing new systematic sampling techniques that help us recognise changes in the ecological composition of species. Sam is studying how mosquito populations are influenced by such stress factors as temperature, food concentrations, competition and predation.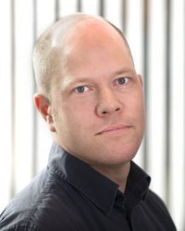 Krijn Trimbos
Dr Krijn B. Trimbos is assistant professor in environmental biology at the Leiden Institute of Environmental Sciences. His research focuses on the development of innovative DNA methods and applying these methods in environmental-biology issues. As part of his research, Krijn is studying the effect of pesticides and nitrogen on freshwater systems using DNA techniques. He is also examining whether you can use DNA to estimate the age of organisms.

Tom Nederstigt
Tom Nederstigt is a PhD candidate at the Leiden Institute of Environmental Sciences. With his research he aims to gain a better understanding of how substances introduced by man move around through ecosystems and how they influence these ecosystems. Tom develops and uses methods centering on ecological interactions between different organisms. His research findings are more translatable to real-life conditions than traditional lab research. Relatively new stressors, in particular nanomaterials, are a key part of his research.

Martin van der Plas
Martin van der Plas is a PhD candidate at the Leiden Institute of Environmental Sciences. He uses DNA techniques to study the effects of nano particles on the species found in aquatic ecosystems. He aims with his research is to demonstrate what the effects of these particles are on the ecosystem. He is also trying to discover whether DNA techniques can replace traditional methods.