Seminar with Religious Matters team in Leiden
On Monday 13 September, the Food Citizens? team and the Religious Matters In an Entangled World team from Utrecht University met in Leiden University's historic 12th century building, Gravensteen.
The Food Citizens? team had the pleasure to welcome Prof. dr. Birgit Meyer, PI of the project Religious Matters and her team members dr. Margreet van Es and dr. Manpreet K. Janeja in Leiden for a seminar on the research done by both teams.
Professor Birgit Meyer talked to us about the rationale of the Religious Matters project and philosophical accounts of the materiality of food and the body while Margreet van Es and Manpreet Janeja presented their research in halal restaurants in Rotterdam and food gifting hindu rituals around Amsterdam region, respectively.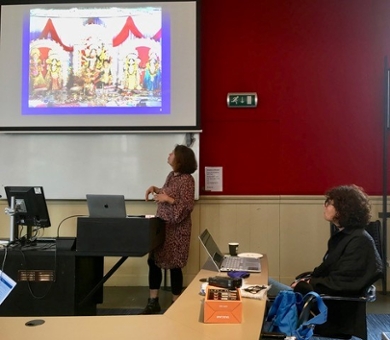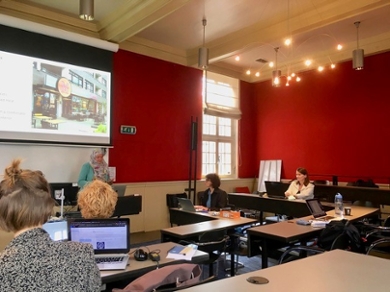 The Food Citizens? discussed their research outcomes and shared methods. Excitingly, Federico De Musso also presented the mockup version of the digital documentary platform, one of the audiovisual research products of the team's research on collective food procurement inTurin, Rotterdam and Gdansk.
A great day, full of intellectual stimulation, vibrant discussions and a lot of food for thought…!