Post-fieldwork workshop day in Utrecht
On Monday 7 September Food Citizens rejoined after the end of fieldwork during a workshop day at the old mill yard 'Molen de Ster' in Utrecht.
Taking stock after fieldwork
As the PhD students finished their field research and returned from Turin, Rotterdam and Gdansk, the team had the chance to discuss latest developments and research outcomes.
The old mill that hosted the event, Molen de Ster, was an idyllic setting for a long day of working closely together on taking stock of the research. The eighteenth century walls, the traditional sawing tools, imbued with history as they were, offered a warm welcome to our PhD candidates.
Each of them presented their research on their respective fields and discussions followed.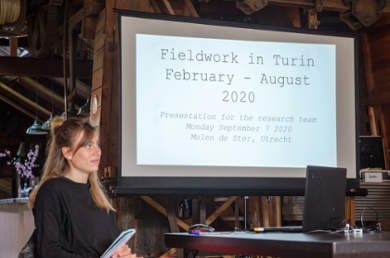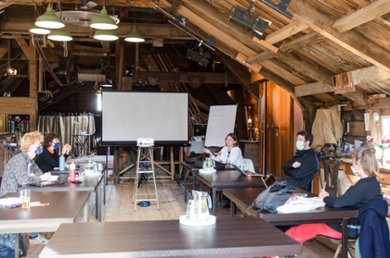 Preparing for team actvities
Next to the research outcomes the program of team activities for this autumn was discussed.
A series of discussions and presentation days on ethnography and the visual material collected as well as seminars with invited guests and individual supervision days are already planned to help the 'Food Citizens' team to embark on the journey of analyzing data, writing up and disseminating the research done. We wish them good luck with that!