Collaborators
Collaborators

Within the Department of Molecular Genetics of the Groningen Biomolecular Sciences and Biotechnology Institute, the groups of prof. Oscar Kuipers and prof. Arnold Driessen work on lantibiotics, a class of antimicrobial peptides. The Molecular Biology group, headed by Oscar Kuipers, focuses on the molecular biology of Gram-positive bacteria, with Bacillus subtilis and Lactococcus lactis as the main model organisms. The Molecular Microbiology group of Arnold Driessen works on protein export and cell division are studied in Escherichia coli and Bacillus subtilis, whereas solute transport is studied in a range of bacteria, archaea and lower eukaryotes (fungi).
The Medical Microbiology group at the UMCG is headed by prof. Alex Friedrich. The group works on pathogenesis, spread,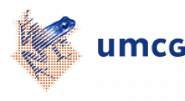 diagnosis, treatment and prevention of healthcare-associated infections and antimicrobial resistance. Groningen University and UMCG collaborate closely within the Centre for Sustainable Antimicrobials (CeSAM).
The molecular microbiology group of prof. Wilbert Bitter works on tubercolosis. The focus of Bitter's research group is on the mechanisms of mycobacterial virulence and especially on mycobacterial secretion systems.

The Medical Microbiology group of the VUMC, lead by prof. Christina Vandenbroucke-Grauls, studies mycobacteria such as Mycobacterium leprae, and

Mycobacterium tuberculosis using zebrafish as a model organism for infection. Moreover, the groups studies the prevalence and spreading of antimicobial resistance (resistant microorganisms or resistance genes) in the Netherlands.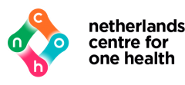 NCOH brings together academic research institutes in the Netherlands that are active in One Health research. Netherlands Centre for One Health (NCOH) aims for an integrated One Health approach to tackle the global risk of infectious diseases. CARES collaborates closely within NCOH.