Our people
These are the people collaborating within CARES
Gilles van Wezel is Professor of Molecular Biotechnology and a guest professor at the NIOO-KNAW in Wageningen. He is head of the cluster Microbial Biotechnology and Health at the Institute of Biology of Leiden University and vice-director of the Institute of Biology. Van Wezel is president elect of the ISBA (International Symposium for the Biology of Actinomycetes), the main organization in the field of actinomycete biology.
His experience with antibiotics-producing actinomycetes dates back to his PhD research at Leiden University, when he worked on the control of genes that specify parts of the protein biosynthetic machinery (the ribosome) in the soil bacterium Streptomyces coelicolor. After his PhD, he worked as a postdoc i.a. at the John Innes Centre (Norwich, UK). Since 2001, he is group leader at Leiden University where his group aims to uncover the regulatory networks that control growth, development and antibiotic production in actinomycetes.
Gilles van Wezel currently has a research group of around 25 people, and supervises 14 PhD students and 5 postdocs. Two young scientists in his group received prestigious VIDI (Dennis Claessen) and VENI (Jacob Gubbens) grants from STW, respectively. He published over 110 papers and 10 patents (three granted so far). Gilles van Wezel received a fellowship from the Royal Academy in 2006, and a VICI grant in 2008, a major personal grant in the Netherlands that is awarded to renowned leading scientists.
Gilles van Wezel has a passion for communicating science: he teaches several BSc and MSc courses, training PhD students gives him great satisfaction, and he was awarded with the Lecturer of the Year prize of the Leiden Institute for Chemistry in 2010 and the Academic Year Prize for Dissemination of Science (Academische Jaarprijs) in 2011.
Key Publications
Abrudan, M.I., Smakman, F., Grimbergen, A.J., Westhoff, S., Miller, E.L., van Wezel, G.P., and Rozen, D.E. (2015) Socially mediated induction and suppression of antibiosis during bacterial coexistence. Proc Natl Acad Sci USA 112 (35): 11054–11059
Claessen, D., Rozen, D.E., Kuipers, O.P., Sogaard-Andersen, L., and van Wezel, G.P. (2014) Bacterial solutions to multicellularity: a tale of biofilms, filaments and fruiting bodies. Nat Rev Microbiol 12: 115-124.
Gubbens, J., Zhu, H., Girard, G., Song, L., Florea, B.I., Aston, P., Ichinose, K., Filippov, D.V., Choi, Y.H., Overkleeft, H.S., Challis, G.L., and van Wezel, G.P. (2014) Natural product proteomining, a quantitative proteomics platform, allows rapid discovery of biosynthetic gene clusters for different classes of natural products. Chem Biol 21: 707-718.
Willemse, J., Borst, J.W., de Waal, E., Bisseling, T., and van Wezel, G.P. (2011) Positive control of cell division: FtsZ is recruited by SsgB during sporulation of Streptomyces. Genes Dev 25: 89-99.
Rigali, S., Titgemeyer, F., Barends, S., Mulder, S., Thomae, A.W., Hopwood, D.A., and van Wezel, G.P. (2008) Feast or famine: the global regulator DasR links nutrient stress to antibiotic production by Streptomyces. EMBO Rep 9: 670-675.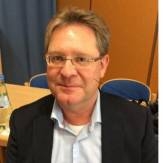 Oscar Kuipers is professor and group leader Molecular Genetics at the University of Groningen. He studied Biology at the University of Utrecht and then continued at the same university with his PhD research in biochemistry, which he finished in 1990. After his PhD, he worked as postdoc and later as groupleader at NIZO food research for almost 10 years before he went to the University of Groningen.
The Kuipers lab studies the genetics and physiology of Gram-positive bacteria. Model organisms include Bacillus subtilis and Lactococcus lactis and a number of important (human) pathogens. One of the research lines focusses on lantibiotics, a class of antimicrobial peptides with a specific chemical structure. Lantibiotics exhibit strong antimicrobial activity against major groups of pathogens. Prof. Kuipers worked on genome mining procedures to detect novel lantibiotic-related sequences, heterologous production systems for lantibiotic production, using synthetic biology to make 100,000s of variant molecules and high-throughput screening technologies to identify promising leads.
Kuipers has an interest for both the fundamental science and the application of his research, and he received the prestegious Simon Stevin Meester-prize in 2011, the largest prize for technical scientific research in the Netherlands. He is also member of the Royal Dutch Academy of Arts and Sciences.
Christina Vandenbroucke-Grauls is medical microbiologist and Professor of Medical Microbiology and Head of the Department of Medical Microbiology and Infection Control, VU University medical center, Amsterdam since 1995. She earned her MD at the Katholieke Universiteit Leuven (Belgium); she was trained as a medical microbiologist at Utrecht University, where she also obtained her PhD. As head of a medical department in an academic institution, she has duties in diagnostics and patient care, in research and in teaching.
Her research focusses on phenotypic and molecular detection of antibiotic resistance and genes, on epidemiology and risk factors of resistance, and on prevention of spread of resistance. Main topics are Staphylococcus aureus (both susceptible and methicillin-resistant - MRSA), and Gram negative bacteria resistant to beta-lactam antibiotics through the production of extended-spectrum beta-lactamases (ESBL), plasmid-mediated AmpC beta-lactamases (pAmpC), and carbapenemases. In her laboratory various screening and detection methods for resistance genes were developed, as well as methods to compare and analyse genotype and virulence of resistant strains. In view of the urgent need for new antimicrobial agents, in collaboration with W. Bitter, head of the molecular microbiology research of the department of Medical Microbiology, we are currently developing methods for medium- to high throughput screening of new antibacterial compounds in a zebrafish embryo model of infection with multidrug-resistant Gram negative bacteria.
Key publications
Reuland EA, Al Naiemi N, Kaiser AM, Heck M, Kluytmans JA, Savelkoul PH, Elders PJ, Vandenbroucke-Grauls CM. Prevalence and risk factors for carriage of ESBL-producing Enterobacteriaceae in Amsterdam. J Antimicrob Chemother. 2016 Jan 10. pii: dkv441. [Epub ahead of print] PubMed PMID: 26755493.
Huijbers PM, Blaak H, de Jong MC, Graat EA, Vandenbroucke-Grauls CM, de Roda Husman AM. Role of the Environment in the Transmission of Antimicrobial Resistance to Humans: A Review. Environ Sci Technol. 2015 Oct 20;49(20):11993-2004. doi: 10.1021/acs.est.5b02566. Epub 2015 Sep 28. PubMed PMID: 26355462.
Kluytmans JA, Overdevest IT, Willemsen I, Kluytmans-van den Bergh MF, van der Zwaluw K, Heck M, Rijnsburger M, Vandenbroucke-Grauls CM, Savelkoul PH, Johnston BD, Gordon D, Johnson JR. Extended-spectrum β-lactamase-producing Escherichia coli from retail chicken meat and humans: comparison of strains, plasmids, resistance genes, and virulence factors. Clin Infect Dis. 2013 Feb;56(4):478-87. doi: 10.1093/cid/cis929. Epub 2012 Dec 14. PubMed PMID: 23243181.
Willemsen I, Elberts S, Verhulst C, Rijnsburger M, Filius M, Savelkoul P,Kluytmans J, Lommerse E, Spanjaard L, Vlaminckx B, Vos A, Wulf M, Vos M,Wintermans R, Andriesse G, van Zeijl J, van der Vorm E, Buiting A, Sturm P, Blok H, Troelstra A, Kaiser A, Vandenbroucke-Grauls C. Highly resistant gram-negative microorganisms: incidence density and occurrence of nosocomial transmission(TRIANGLe Study). Infect Control Hosp Epidemiol. 2011 Apr;32(4):333-41. doi:10.1086/658941. PubMed PMID: 21460484.
Bode LG, Kluytmans JA, Wertheim HF, Bogaers D, Vandenbroucke-Grauls CM, Roosendaal R, Troelstra A, Box AT, Voss A, van der Tweel I, van Belkum A, Verbrugh HA, Vos MC. Preventing surgical-site infections in nasal carriers of Staphylococcus aureus. N Engl J Med. 2010 Jan 7;362(1):9-17
Thomas Hankemeier is professor of Analytical Biosciences, Head of the Division of Analytical BioSciences and Scientific Director of the Netherlands Metabolomics Centre. After his MSc in chemistry, he finished his PhD in analytical chemistry at the University of Amsterdam in 1997. He worked for TNO for 8 years before he went to Leiden University in 2004. Prof. Hankemeier is also co-founder of MIMETAS, the worldwide first organ-on-a-chip company.
The research of Prof. Hankemeier focuses on the development of innovative analytical strategies for metabolomics-driven systems. In recent years he developed tools to detect, quantify and identify as many as possible metabolites in mammalian biofluids, tissues and cells. He is developed innovative microfluidic methods to miniaturize sample preparation and analysis. He established an international leading Metabolomics Facility (www.bmfl.nl), where a fully automated workflow can screen, screen identify and validate compounds on their antimicrobial activity. "Smart screening", where relevant characteristics are identified as early as possible, is the key.
Prof. dr. Ed Kuijper is medical microbiologist, head of the National Reference Laboratory for Clostridium difficile and head of the Experimental Bacteriology at the Leiden University Medical Center. Ed Kuiper was trained as a medical doctor at the University of Amsterdam. He then specialized in medical microbiology at the St. Elisabeth Hospital in Tiburg. He carried out his PhD research at the Centers for Disease Control in Atlanta, USA. Since 2011, he has been working at the Department of Medical Microbiology at the LUMC. Since 2009, he is president of the European Study group of Clostridium difficile and leads a ECDC supported action to build an European network for surveillance of C. difficile. He has also coordinated several national research projects to the pathogenesis and epidemiology of Clostridium difficle infections. Other areas of interest are application of next generation Mass-Spectrometry in Medical Microbiology, recognition and epidemiology of multidrug resistant bacteria and diagnostics of mycobacterial diseases. He is author and co-author of more than 300 scientific publications in peer reviewed journals.
Key publications
Bauer MP, Notermans DW, van Benthem BH, Brazier JS, Wilcox MH, Rupnik M, Monnet DL, van Dissel JT, Kuijper EJ; ECDIS Study Group. Clostridium difficile infection in Europe: a hospital-based survey. Lancet. 2011;377:63-73.
van Nood E, Vrieze A, Nieuwdorp M, Fuentes S, Zoetendal EG, de Vos WM, Visser CE, Kuijper EJ, Bartelsman JF, Tijssen JG, Speelman P, Dijkgraaf MG, Keller JJ. Duodenal infusion of donor feces for recurrent Clostridium difficile. N Engl J Med. 2013;368:407-15.
Hensbergen PJ, Klychnikov OI, Bakker D, van Winden VJ, Ras N, Kemp AC, Cordfunke RA, Dragan I, Deelder AM, Kuijper EJ, Corver J, Drijfhout JW, van Leeuwen HC. A novel secreted metalloprotease (CD2830) from Clostridium difficile cleaves specific proline sequences in LPXTG cell surface proteins. Mol Cell Proteomics. 2014;13:1231-44
Goorhuis A, Bakker D, Corver J, Debast SB, Harmanus C, Notermans DW, Bergwerff AA, Dekker FW, Kuijper EJ. Emergence of Clostridium difficile infection due to a new hypervirulent strain, polymerase chain reaction ribotype 078. Clin Infect Dis. 2008;47:1162-70.
Knetsch CW, Connor TR, Mutreja A, van Dorp SM, Sanders IM, Browne HP, Harris D, Lipman L, Keessen EC, Corver J, Kuijper EJ, Lawley TD. Whole genome sequencing reveals potential spread of Clostridium difficile between humans and farm animals in the Netherlands, 2002 to 2011. Euro Surveill. 201419:20954
Wilbert Bitter is full Professor of Molecular and Medical Microbiology at the VU university and VU university medical center. After his MSc study in Biology, he completed his PhD in Molecular Microbiology at the University of Utrecht in 1992. In 1993, he won the Unilever research award for young scientist. He then held a postdoc position in parasitology at the Dutch Cancer Institute (NKI). In 1995, he returned to the University of Utrecht for a postdoc and subsequently an assistant professor position. In 2001 he started his own group in the VU university medical center and since 2010 he is a full professor. Wilbert Bitter is a member of the Scientific Committee of the Dutch Society of Medical Microbiology (NVMM), and is associate editor of FEMS Microbiology Reviews.
Wilbert Bitter published more than 100 peer reviewed papers and has been involved in a number of large research projects, funded by national and EU research support grants. Ongoing projects are SmartMix (funded by the Ministry of Economic Affairs and the Ministry of Education, Culture and Science), PreDiCT TB (IMI), ENABLE (IMI) and noTBsec (JPI-AMR). In 2010, we was awarded with a Bank BNP Paribas infectious diseases research support grant.
Key publications
Ates LS, Ummels R, Commandeur S, van de Weerd R, Sparrius M, Weerdenburg E, Alber M, Kalscheuer R, Piersma SR, Abdallah AM, Abd El Ghany M, Abdel-Haleem AM, Pain A, Jiménez CR, Bitter W, Houben EN (2015) Essential Role of the ESX-5 Secretion System in Outer Membrane Permeability of Pathogenic Mycobacteria. PLoS Genet. 11(5):e1005190.
Ummels R, Abdallah AM, Kuiper V, Aâjoud A, Sparrius M, Naeem R, Spaink HP, van Soolingen D, Pain A, Bitter W (2014) Identification of a novel conjugative plasmid in mycobacteria that requires both type IV and type VII secretion. MBio. 5(5):e01744-14.
Makarov V, Lechartier B, Zhang M, Neres J, van der Sar AM, Raadsen SA, Hartkoorn RC, Ryabova OB, Vocat A, Decosterd LA, Widmer N, Buclin T, Bitter W, Andries K, Pojer F, Dyson PJ, Cole ST (2014) Towards a new combination therapy for tuberculosis with next generation benzothiazinones. EMBO Mol Med. 6(3):372-83.
Daleke MH, Ummels R, Bawono P, Heringa J, Vandenbroucke-Grauls CM, Luirink J, Bitter W (2012) General secretion signal for the mycobacterial type VII secretion pathway. Proc Natl Acad Sci U S A. 109(28):11342-7
Sani M., Houben E.N., Geurtsen J., Pierson J., de Punder K., van Zon M., Wever B., Piersma S.R., Jiménez C.R., Daffé M., Appelmelk B.J., Bitter W., van der Wel N., and Peters P.J. (2010) Direct visualization by cryo-EM of the mycobacterial capsular layer: a labile structure containing ESX-1-secreted proteins. PLoS Pathog. 6:e1000794.