Time Schedule 2023
Time schedule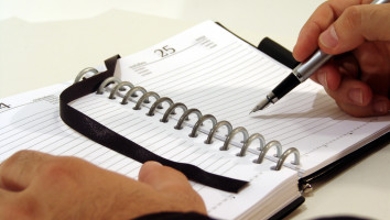 The 46th edition of the Telders Moot Competition will take place in The Hague from 15 to 17 June 2023.
15 September 2022: Registration Teams (closed)
Monday 7 November 2022: Announcement of the Telders Case.
Thursday 1 December 2022: Deadline of Registration for Teams.
Monday 5 December 2022: Team Confirmation Letters will be sent via e-mail to the Team Contact.
Monday 19 December 2022: Deadline of receipt of the Requests for Clarifications of the case (max. 3 per team).
Wednesday 1 February 2023: Mailing of the Clarifications to the Team Contact.
Monday 13 March 2023 at 23:59 CET: Deadline for the
- Mailing (as PdF document via e-mail) of the Applicant and Respondent Memorials to TOO;
- Submission of Nominations for the International Board of Review, please see the Team Confirmation Letter for details.
May 2023: International Friendly Round.
Monday 8 May 2023: Deadline for returning the Team Information Forms to the Telders Organizing Office (TOO), these will be sent to Team Contact in April.
Tuesday 23 May 2023: Mailing of the Opponent Memorials to the Team Contact, via e-mail.
Wednesday 14 June 2023 at 17:00 hrs: Opening Session at the Refectorium of the Peace Palace, The Hague
Thursday 15 June and Friday 16 June: International Rounds, Leiden University Campus The Hague, location Wijnhaven (Turfmarkt 99, The Hague)
Saturday 17 June at 10:00 hrs: Final Round at the Peace Palace, Carnegieplein 2, The Hague. Reception drinks end at 14:30 hrs.