Time Schedule 2021
The 2021 Telders Moot will be an online competition, held from 7 to 12 June 2021.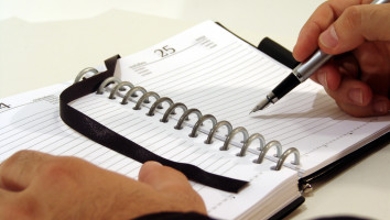 Monday 2 November 2020: Announcement of the Telders Case 2021.

Monday 16 November 2020: Deadline of application for participation by Universities.

Friday 20 November 2020: Confirmation of participation via e-mail by the Telders Organizing Office (TOO). Invoices for participation fee will be sent to the teams from this date onward.

Monday 14 December 2020:
• Deadline for the receipt by the TOO of the National Organizing Commissions registration forms (only applicable to Teams participating in a National Round);
NB: National Rounds will not take place in the 2021 online competition
• Deadline for receipt of the requests for clarifications of the case (max. 3 per team);
• Deadline for receipt of the names of the Team Members.

Monday 25 January 2021: Mailing of the clarifications to the case to the Teams.

Monday 1 March 2021, at 23:59 hrs CET:
• Deadline for receipt by TOO of the names of the nominees of the International Board of Review. Please see the Team Confirmation Letter for further information.

Thursday 22 April 2021: Training session on Online Litigation, from 18:00-19:00 hrs. CET.
Monday 3 May 2021:
• Deadline for returning the Team Information Forms via e-mail to TOO (teams will receive these in April).

Thursday 13 May & Friday 14 May 2021: Mailing (via e-mail) of the Opponents Memorials to the teams
Sunday 6 June at 16:00 hrs CEST: Opening Ceremony via Zoom. Teams have received login details.
Monday 7 June until Saturday 12 June 2021: Online Competition, Semi-Finals held from 7-11 June, Final Round held on Saturday 12 June.
Thursday 17 June: Virtual tour at the Peace Palace. Time to be announced.