Time Schedule 2022
Time schedule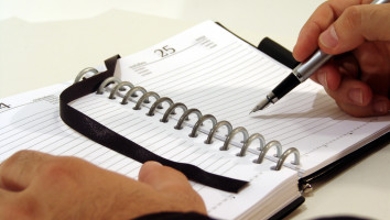 The 45th edition of the Telders Moot Competition will take place from 6 to 10 June 2022. The format will be online.
Monday 1 November 2021: Announcement of the Telders Case and Opening Registration.
Monday 22 November 2021: Deadline of Application via the Registration form.
Wednesday 24 November 2021: Confirmation of participation will be sent via e-mail to the Team Contact.
Monday 20 December 2021: Deadline of receipt of the Requests for Clarifications of the case (max. 3 per team).
Monday 24 January 2022: Mailing of the Clarifications to the Team Contact.
Monday 14 March 2022: Deadline for the
- Mailing of the Applicant and Respondent Memorials to TOO;
- Submission of Nominations for the International Board of Review, please see the Team Confirmation Letter for details.
Monday 9 May 2022: Deadline for returning the Team Information Forms to the Telders Organizing Office (TOO), these will be sent to Team Contact in April.
Monday 16 May 2022: Mailing of the Opponent Memorials to the Team Contact, via e-mail.
Sunday 5 June 2022: Online Opening Ceremony.
Monday 6 June to Friday 10 June 2022: Online Semi-Finals, three rounds per day (10:00-12:00, 13:00-15:00, and 16:00-18:00 hrs. CEST).
Saturday 11 June 2022: Online Final Round.