Understanding the Carib Speaking Peoples Through Ceramic Technology
Meliam Vigano Gaspar is currently collaborating with NEXUS1492 on the research for her PhD project entitled "Archaeology and History of Carib Speaking Peoples: A Study of the Ceramic Technology". She shares her work with us in this blog post.
A focus on the Carib speaking people of the Amazon
My research contributes to the understanding of the long-term history of the different indigenous peoples that speak languages of the Carib linguistic family, through the study of their ceramic technology. For this, I analyse ethnographic ceramic vessels in museum collections, dating mostly from the second half of the 19th century to the present days. My focus will be on those peoples living in the Amazon, specifically in the region of Brazil, Guyana, Suriname and French Guiana.
Searching for the Carib ceramic styles
Complementing my analyses with data from different bibliographic sources over the pottery production of these peoples, I propose to discuss about the possible different ceramic styles, trying to understand to what extent is it possible to relate those styles to specific Carib languages or peoples, as well as to what extent would it be possible to think of a style common to all Carib speaking peoples. Comparing these styles with the archaeological ceramic sets commonly attributed to these peoples, I hope to contribute with the questions regarding the relationship between identities, language, and pottery in the Amazonian context.
Working with Leiden University
My choice to do an exchange with the Faculty of Archaeology in Leiden University is because of the many researches conducted here in the Caribbean Research Group, helping me to connect Brazil and the Guianas region. Research with ceramics in the faculty laboratory was also considered, since it can help me with the analysis. Besides that, the Volkenkunde Museum and Tropenmuseum both have one of the largest collection of Kali'na pottery, which I am now beginning to study.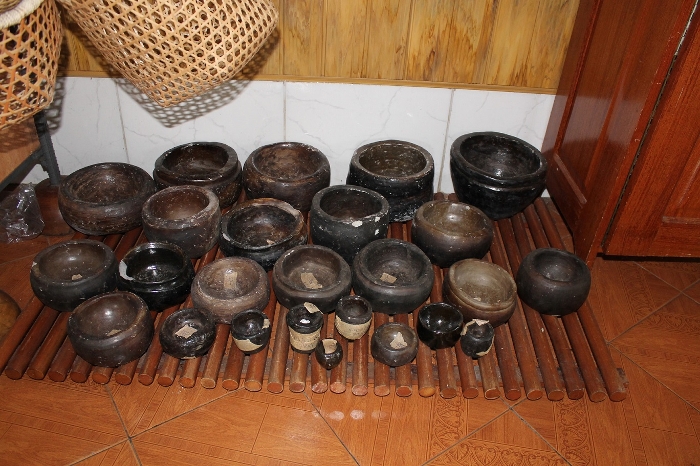 Meliam Vigano Gaspar is a PhD student at the Museum of Archaeology and Ethnology of the University of Sao Paulo, Brazil, under the supervision of professor Fabíola Silva, and as an exchange student at the Faculty of Archaeology of Leiden University, under the supervision of professor Corinne Hofman.