Indigenous Representatives at IACA 2019
This year, Irvince Auguiste (former Chief of the Kalinago Territory in Dominica) and Sardo Sutherland (Kalinago from St. Vincent) joined the 28th Congress of the International Association of Caribbean Archaeology in Barbados, to talk about how local communities should be involved in archaeological research in the Caribbean islands from the outset. On behalf of Sardo Sutherland and himself, Irvince Auguiste wrote about his participation at the IACA conference. Read about his experiences below.
"For the first time the Kalinago people, the indigenous people of the Caribbean, were invited and participated in the conference, which was held in Barbados, the 28th congress of the International Association of Caribbean Archaeology. Irvince Auguiste represented Dominica as the former Chief and someone who had been close and working with the NEXUS1492 program. Likewise, Sardo Sutherland represented St. Vincent. At the conference, an opportunity arose for clearing a number of issues, particularly that of the indigenous peoples of St. Vincent and, more so, the differences between the geographical locations of the people of Greiggs, who are more Garifuna, in relation to the people of north of the Rabocca Dry River (in the north), who are more popular, regard themselves, as the Kalingo people. This was elaborated on and given more clarity.
Generally, the meetings went very well and there was a number of peoples presented which was of high interest for us, Irvince and Sardo Sutherland, and it has given us a heightened interest in communities to participate more and more in a practical way with the research of Leiden University through Corinne Hofman and Menno Hoogland, who are also doing the NEXUS1492 project. So, we are very very happy and grateful for such an invitation and an opportunity to be part of such an important project that has direct bearings on our heritage as the Kalinago people of the Caribbean. We really appreciate that and we look forward to the possibility of one of these days developing so much more interest that our younger ones will themselves develop social and confidence to study archaeology."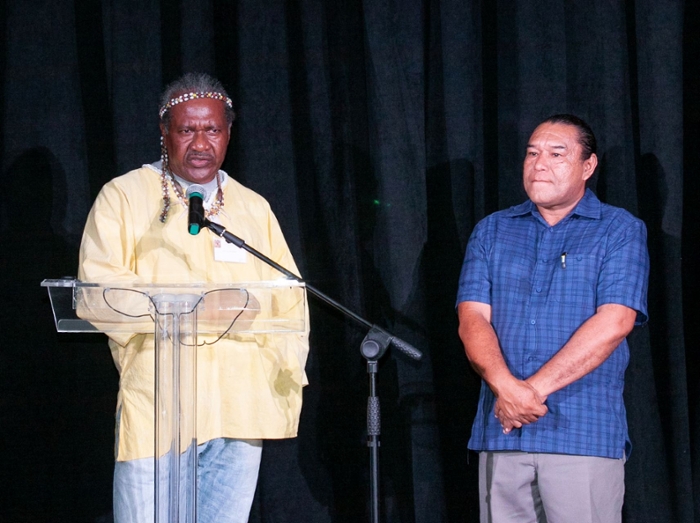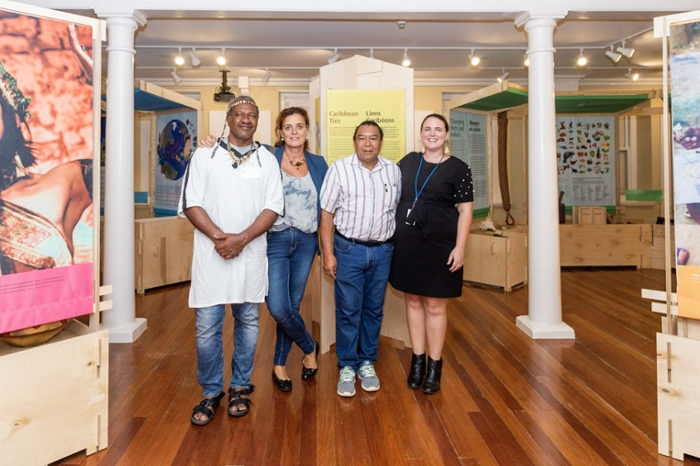 "Chief Irvince Auguiste is expressing his delightfulness at the good meeting they had on the island of St. Vincent and grouping up with people like Sardo Sutherland and John Nero out of Greiggs. Out of this trip there was a meeting of the people of Greiggs and the people of Sandy Bay. And coming out of it was a gathering at the Argyle center, Argyle Village, with support from the archaeologists of the University of Leiden. It has been a very good experience and people were very enlightened. The meeting was held at the Ministry of Tourism and a number of good promises were made to begin the project in a fruitful way. A number of other persons were met, who expressed good interest and solidarity with the movement of setting up a Caribbean indigenous network for further improvement of indigenous peoples of the Caribbean. On behalf of the people of Greiggs, Sandy Bay, and Irvince of Dominica, former Kalinago Chief, we express the deepest thanks and appreciation of the persons of Leiden University."