Exhibition Caribbean Ties very well received in San Nicolas library in Aruba
Last May, the National Archaeological Museum Aruba (NAMA) opened the Caribbean Ties: Connected people, then and now at the National Library Aruba in San Nicolas. The National Archaeological Museum Aruba (NAMA) invited schools in the neighborhood, afterschool programs and other community groups for guided tours of the exhibition. Different schools in San Nicolas, as well as YMCA visited Caribbean Ties exhibition before the end of the school year. Children and youth engaged with and enjoyed the interactive exhibition. This exhibition is presented in Papiamento and in English and received positive attention from tourists in San Nicolas as well.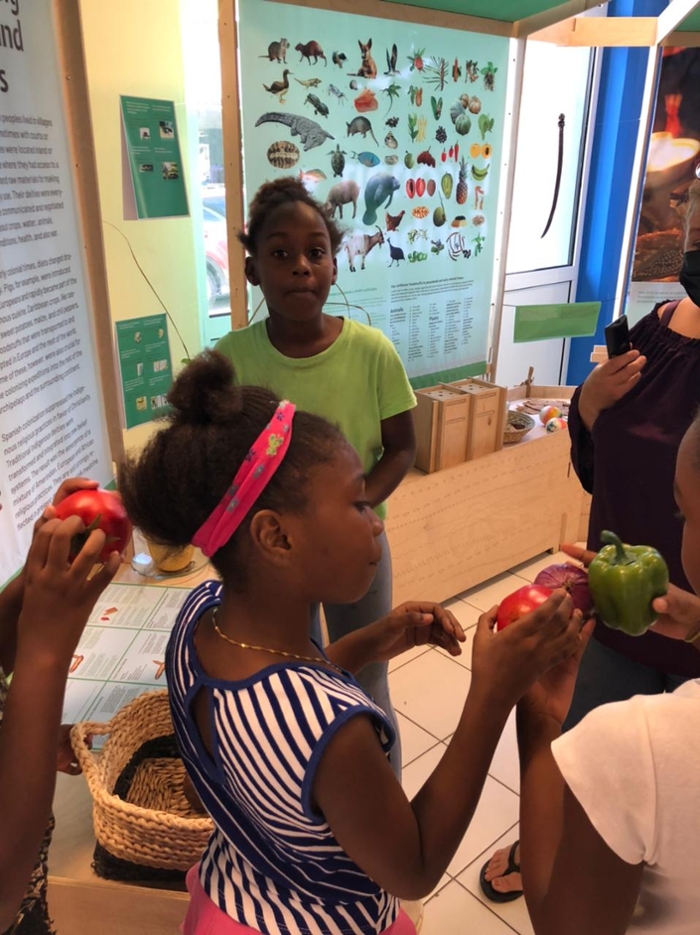 The exhibition "Caribbean Ties, connected people, then and now" is a collaborative effort that aims to reflect the complex diversity that existed in the Caribbean archipelago before the European invasion and which remains a vibrant reality in the region today. Visitors can explore the differences and similarities between the Indigenous communities across the Caribbean and thus expand their perspectives on shared cultural heritages in the Caribbean.
The library in San Nicolas plays an important role in the community. Beside book loans and information services, the library is a center for studying and a community space. Therefore, the library is the ideal location for the exhibition, and as a result, the exhibition has received a lot of public attention.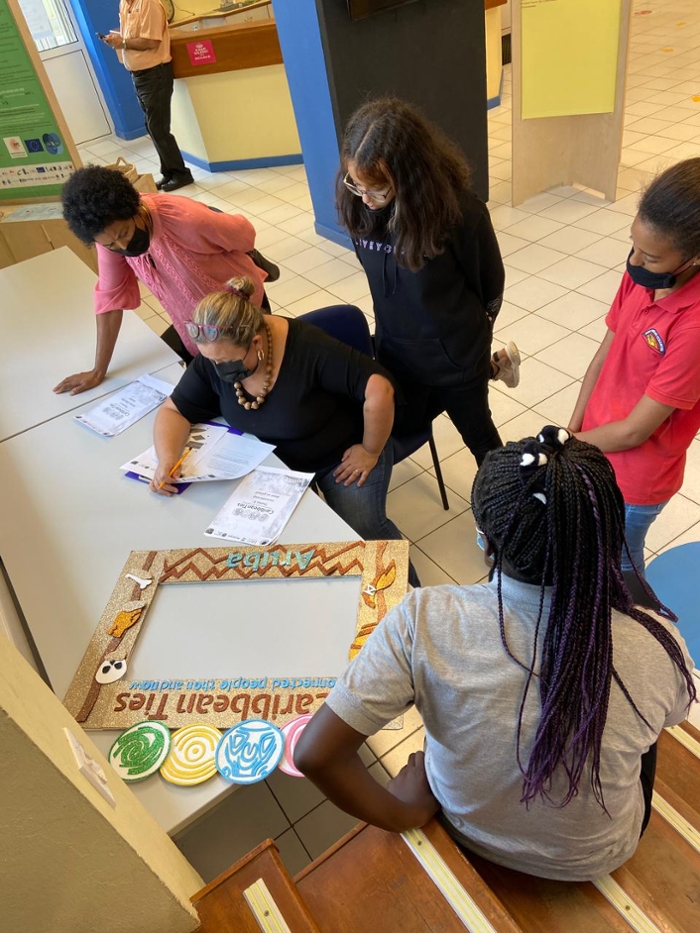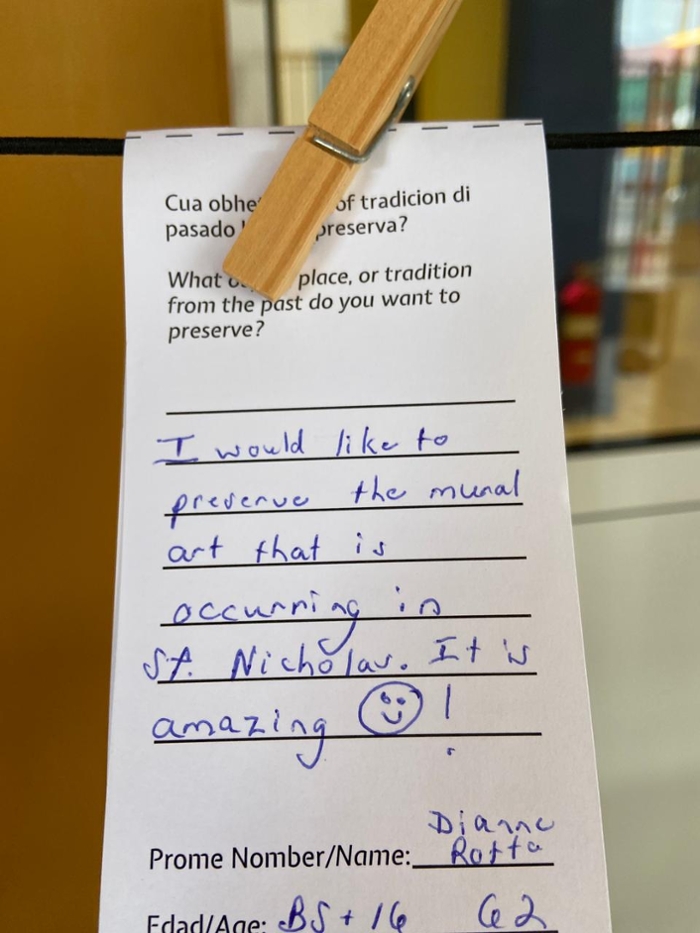 Caribbean Ties will remain in San Nicolas until mid-September. Schools who have not yet had the opportunity can visit the exhibition at the start of the new school year, before the exhibition moves to its next location.
The school vacations are about to start and the NAMA also offers guided visits of the Caribbean Ties exhibitions for summer camps and other vacation groups. All interested schools and groups need to make a reservation to visit the exhibition to avoid crowds. Call +297-582-8979 and ask for Suzy, Jos, Karin, Ibia or Norwin for more information or to reserve your guided tour. Those who want to visit Caribbean Ties on their own, can visit during opening hours of the Library in San Nicolas. Opening hours are from Monday to Friday from 8 am to 5 pm. On Tuesdays the library is open until 7 pm.
Text and imags were provided to NEXUS1492 by the National Archaeological Museum Aruba. Text originally in Papiamentu, translation to English by Tibisay Sankatsing Nava.