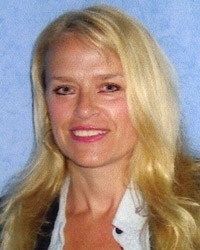 Marlena Antczak
Onderzoeker / Gastmedewerker
Naam

Dr. M.M. Antczak

Telefoon

E-mail
Onderzoeker / Gastmedewerker
Faculteit Archeologie
World Archaeology
Caribbean and Amazonia
Werkadres
Van Steenis
Einsteinweg 2
2333 CC Leiden
Kamernummer A2.12
Contact
Onderzoeker
Gelieerde instellingen
Koninklijk Instituut voor Taal Land en Volkenkunde
Werkadres
Reuvensplaats 3-4
2311 BE Leiden
Kamernummer 140
Contact
Laffoon J.E., Sonnemann T.F., Antczak M.M. & Antczak A. (2018), Sourcing nonnative mammal remains from Dos Mosquises Island, Venezuela: new multiple isotope evidence, Archaeological and Anthropological Sciences 10(6): 1265-1281.
Antczak A.T., Haviser J.B., Hoogland M.L.P., Boomert A., Dijkhoff R.A.C.F., Kelly H.J., Antczak M.M. & Hofman C.L. (2018), Early horticulturalists in the southern Caribbean. In: Reid B.A. (red.) The Archaeology of Caribbean and Circum-Caribbean Farmers (6000 BC - AD 1500). London: Routledge.
Antczak M.M., Antczak A.T. & Lentino M. (2019), Avian Remains from Late Pre-colonial Amerindian sites on Islands of the Venezuelan Caribbean, Environmental Archaeology 24(2): 161-181.
Guzzo Falci C., Van Gijn A.L., Antczak M.M., Antczak A.T. & Hofman C.L. (2017), Challenges for microwear analysis of figurative shell ornaments from pre-Colonial Venezuela, Journal of Archaeological Science Reports 11: 115-130.
Guzzo Falci C., Antczak M.M., Antczak A.T. & Gijn A.L. van (2017), Recontextualizing bodily ornaments from north-central Venezuela (AD 900-1500): the Alfredo Jahn collection at the Ethnologisches Museum Berlin, Baessler Archiv 64: 87-112.
Antczak M. (2014), In search of ancestors for TV Conciencia [interview].
Antczak M.M. (2014), Making clay figurines from archaeological drawings. (Craftsmarket, Leiden University).. [overig]
Antczak M.M. (2013), "Focusing Pride in the Past". Presentation of films from different Archaeological Workshops (experiential archaeology) for the Los Roques school children. Gran Roque island, Los Roques Archipelago, Venezuela.. [overig]
Antczak A.T., Antczak M.M. & Posada J.M. (2012), El Botuto: Sobreviviendo a la Milenaria Actividad Pesquera., Rio Verde (8): 131-138.
Geen relevante nevenwerkzaamheden