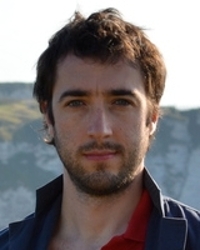 Giovanni Gruni
Universitair docent
Naam

G. Gruni

Telefoon

E-mail
Giovanni Gruni is universitair docent bij het Europa Instituut van de Universiteit Leiden.
Hij heeft een PhD in International Economic Law van de Universiteit van Oxford, een LLM in EU-recht van het European University Institute en een mastergraad in de rechten van de Universiteit van Florence.
Giovanni is trainee geweest bij de Appelate Body van de Wereldhandelsorganisatie (WTO). Daarnaast heeft hij contractonderwijs gevolgd aan The Hague Academy of International Law en de Universiteit van Cambridge en heeft hij samengewerkt met de Special Rapporteur on the Right to Food van de Verenigde Naties en het Oxford Future for Food programma. Hij is lid van de Oxford Human Rights Hub en maakt deel uit van de Harvard Institute of Global Food Law and Policy.
Universitair docent
Faculteit Rechtsgeleerdheid
Instituut voor Publiekrecht
Europees Recht
Gruni G. (2018), The EU, World Trade Law and the Right to Food: Rethinking Free Trade Agreements with Developing Countries. Studies in International Trade and Investment Law. Oxford: Hart Publishing.
Gruni G. (2018), Towards a sustainable world trade law? The Commercial Policy of the European Union After Opinion 2/15 CJEU, Global Trade and Customs Journal 13(1): 4–12.
Gruni G. (2017), Labor Standards in the EU-South Korea Free Trade Agreement: Pushing Labor Standards into Global Trade Law?, The Korean Journal of International and Comparative Law 5: 100-121.
Gruni G. (2016), Law or Aspiration? The European Union Proposal for a Labour Standards Clause in the Transatlantic Trade and Investment Partnership, Legal issues of economic Integration 43(4): 399-406.
Gruni G. & Tobler R.C. (2016), Promoting the Dutch Experience in the EU – The Case of the Proposed Anti-Discrimination Directive. In: Steunenberg B., Voermans W., Van den Bogaert S. (red.) Fit for the Future? Reflections from Leiden on the Functioning of the EU. The Hague: Eleven International Publishers. 185-199.
Geen relevante nevenwerkzaamheden