Anne Charlotte Fresacher
Anne Charlotte is a Master's student in Dutch Civil Law in Leiden University.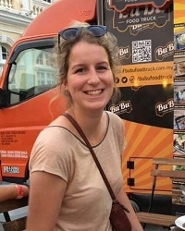 She has a great passion for nature in all its ways. Looking after our environment, in this case by working on the plastic issue, is therefore in her belief vital. Practicing legal knowledge in order to contribute to the plastic issue, makes her two interests come together. So far Anne Charlotte has collaborated under LAPP on a rapport for The Ocean Cleanup.