Sports at Haagse Hogeschool
Students at Leiden University with a USC The Buzz subscription in The Hague can also use the sports facilities of the Haagse Hogeschool in their sports hall and group lessons hall for a small extra charge.
The headquarters of The Hague University of Applied Sciences has a large sports hall where you can play football, basketball, volleyball and badminton, among other things. In addition, there is a hall for taking group classes (including yoga, boxing, pilates, pump and zumba).
For only € 35 extra per year you can use all these extra facilities. What are you waiting for?
More information about the sports on offer at Haagse Hogeschool can be found here on the website of the Haagse Hogeschool.
You can register by filling in the online web form on the bottom of this page.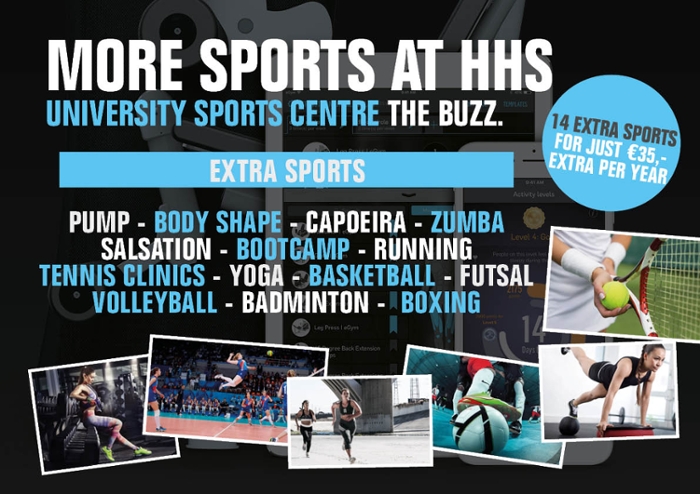 Application form