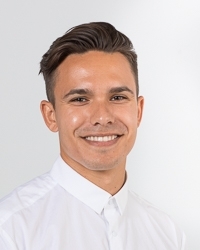 Willem van der Muur
Promovendus / Guest Staff Member
Name

Dr. W.E. van der Muur

Telephone

E-mail
Title research
Securing land rights: Land conflicts in democratizing Indonesia.
Willem van der Muur is a PhD candidate at the Van Vollenhoven Institute. His research revolves around land disputes in Indonesia, particularly focusing on the legal, political and economic aspects of claims to customary and indigenous land. He has conducted fieldwork for a period of one year, mostly in rural districts in South-Sulawesi. The PhD project is part of the KITLV Joint Research Program 'From Clients to Citizens? Emerging citizenship in democratizing Indonesia.'
Willem has obtained degrees in Sociology (BSc), Contemporary Asian Studies (MSc) and International and European Law (LL.M) from the University of Amsterdam His first master thesis explored the relationship between the middle class and environmental activism in Indonesia. His thesis in law, written during a traineeship at the Embassy of the Netherlands in Thailand, dealt with the ASEAN Economic Community 2015.
Willem is also lecturing, and currently teaches in the course 'Law and Governance in Asia' at Leiden University College and the Leiden Law School.
Promovendus / Guest Staff Member
Faculteit Rechtsgeleerdheid
Instituut voor Metajuridica
Van Vollenhoven Instituut
No relevant ancillary activities