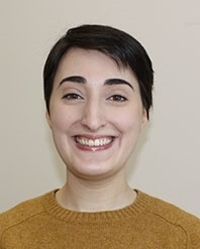 Virginie Lippé
External PhD candidate
Name

V. Lippé

Telephone

E-mail
Virginie Lippé is a PhD candidate in a cotutelle between the Graduate School of International Studies of Université Laval (working under Philippe Bourbeau) and the Van Vollenhoven Institute of Leiden University (supervised by Maartje van der Woude).
Her research focuses on the diffusion of international norms, norm localization and South Korea as a new resettlement country. More specifically, she is interested in finding whether the norms of the international refugee protection system are hindering the development of resettlement programs in nonwestern countries. She is taking a multidisciplinary approach combining the fields of political science and law.
Virginie previously worked in the Canadian federal public service, and, during her undergraduate studies, as an interpreter for asylum seekers in Bangkok, Thailand. She holds a M.A. in international studies from Université Laval and a B.A. in advertising from Assumption University of Thailand.
Title research: International System and Norms: Refugee protection in South Korea.
External PhD candidate
Faculteit Rechtsgeleerdheid
Instituut voor Metajuridica
Van Vollenhoven Instituut