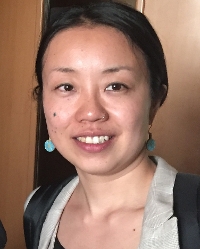 Tomomi Fushiya
Guest
Name

T. Fushiya MA

Telephone

E-mail

ORCID iD
Office days
Monday to Friday
Research
Tomomi Fushiya's main research interests are community archaeology, heritage values and critical cultural heritage studies. She focuses on the roles of archaeology, local integration into archaeological practices and heritage management, and use of different media and collaborative approaches for engagement, promotion and interpretations of archaeological heritage in Egypt and Sudan. Her PhD research comprises a case study of the relationship between archaeology and local communities in the modern Nubian region of northern Sudan, in order to elaborate an alternative approach to archaeological 'heritage' that foregrounds local context.

The archaeological site of Amara West, a pharaonic Egyptian settlement in Nubia, plays a central role in her PhD. Working as part of the British Museum Amara West Research Project, she has conducted interviews with the local communities in the vicinity of the site in 2015-2018. She carried out two collaborative programmes with local residents around Amara West; a community-authored podcast in a local Nubian language (Nubiin) and a co-authored heritage book for children "Life in the Heart of Nubia".
Curriculum vitae
Tomomi Fushiya holds a BA from Waseda University (Tokyo, Japan) and a MA in Managing Archaeological Sites from University College London, with a dissertation focusing on developing a methodology towards local community involvement in heritage management. She has worked on heritage assessment and management planning projects, conservation training programmes and excavations with different international institutions in Japan, US, UK, Lebanon, Egypt and Sudan, before she started her PhD research in 2015 at Leiden University.
Guest
Faculteit Archeologie
Archaeological Heritage
Heritage of Indigenous Peoples
Work address
Van Steenis
Einsteinweg 2
2333 CC Leiden
Contact
No relevant ancillary activities