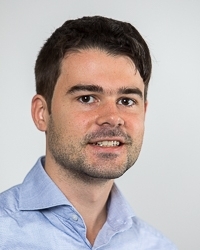 Tijmen Baarda
Guest
Name

Dr. T.C. Baarda

Telephone

E-mail

ORCID iD
Tijmen Baarda is subject librarian for Middle Eastern Studies and the Islamic world at Leiden University Libraries. These subjects include the Arabic, Hebrew, Persian and Turkish language collections.
You can contact him for questions about:
Collection development
Purchase requests
Information about subject specific databases
Instructions about library skills
Workplace: University Library Leiden, room 028
Phone: +31 71 527 1586
Workdays: Monday to Thursday
Tijmen studied theology in Leiden and is currently finishing a PhD dissertation entitled Arabic and Aramaic in Iraq: Syriac Christian Commitment to the Arab National Project (1920–1950). He is a member of the NWO project group Arabic and its Alternatives led by Professor Heleen Murre-van den Berg (Institute of Eastern Christian Studies, Nijmegen).
Guest
Universitaire Bibliotheken Leiden
Onderzoek & Onderwijs Diensten
Bijzondere Collecties
Docent Nederlands als tweede taal
lid kascontrolecommissie