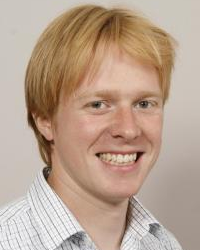 Thijs Beumers
Guest
Name

Mr.drs. M.T. Beumers

Telephone

E-mail
After finishing his bachelor's degrees in Dutch Law and Political Philosophy, Beumers obtained a master's degree in Political Philosophy (MSc, 2014) and in Dutch Civil Law (LLM cum laude, 2015) at Leiden University.
As a student he worked as an intern at the Supreme Court litigation section of Pels Rijcken & Drooglever Fortuijn (2013) and as student-assistant for professor A.G. Castermans (2013-2014) and professor T.J. Mellema-Kranenburg at Leiden University (2014-2015).

Title research: a comparative research on the protection of non-pecuniary contractual interests of consumers with the remedy of damages.
Guest
Faculteit Rechtsgeleerdheid
Instituut voor Privaatrecht
Civiel recht