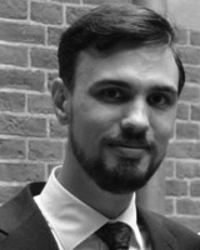 Sieger van den Aardweg
Information Manager
Name

S.I. van den Aardweg MSc

Telephone

E-mail
Sieger van den Aardweg is Manager Knowledge Base at Luris.
Luris connects Leiden academics with the market and society at large, in order to make the most of their scientific knowledge.

The Grant Development Team of expertise centre Luris provides succinct and targeted information and expertise on research funding and relevant (policy) developments to researchers at Leiden University.

Using different information media, trainings and personal advice, the team offers information on grant opportunities, knowledge on policy and political backgrounds, development of new funding instruments, evaluation of proposals, best practices in writing proposals and cross-cutting conditions (such as data management and ethics). In order to achieve this, the team works closely together with other departments to make other relevant expertise within Leiden University accessible.
The Grant Development team:
Gives one-to-one advice on the match between the funding opportunity, the researcher's profile and research ideas,
Organises workshops and trainings on the acquisition of research funding,
Reviews proposals and for complex (multistakeholder) projects, coaches researchers through the process of shaping the research proposal Informs researchers and support staff at Leiden University about research funding opportunities, application processes and developments
Gives strategic advice on funding strategies and related developments.
The team issues a regular newsletter and provides information via the Luris Internal Research Funding Portal.
For more information or questions, contact our Grant Development team.
Information Manager
Bestuursbureau
Strategie en Academische Zaken
Strategie en Academische Zaken
Work address
PLNT
Langegracht 70
2312NV Leiden
Contact
No relevant ancillary activities