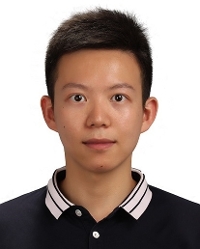 Shuai Guo
Contract PhD candidate
Name

S. Guo LLM

Telephone

E-mail
Shuai Guo studied law at China University of Political Science and Law and obtained his Bachelor degree in law in 2013 and Master degree in international law in 2016.
Research areas and interests: His current research interest focuses on bank insolvency law, and his PhD topic is about cross-border bank recovery and resolution with a comparative analysis of the legal system in EU, US and China (Title Research: Cross-border Bank Recovery and Resolution - A comparative Analysis of the EU, the US and China).
Function
Contract PhD candidate.
Studies
Law 2009 Beijing (Bachelor)
​International Law 2013 Beijing (Master)

Bank Insolvency Law 2016 Leiden (PhD)
Expertise
Insolvency law, financial law.
Languages
Chinese / English
Contract PhD candidate
Faculteit Rechtsgeleerdheid
Instituut voor Privaatrecht
Ondernemingsrecht