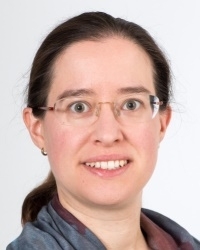 Mareike Boom
Data Steward
Name

M.S. Boom MSc MA

Telephone

E-mail

ORCID iD
Mareike Boom MSc, MA works as Research Data Steward at Leiden Law School.
Mareike Boom MSc, MA works as embedded Research Data Steward in several larger international research projects carried out at Leiden Law School at the Van Vollenhoven Institute for Law, Governance and Society (VVI) and the Department of Tax Law as well as at the Leiden University Institute for Area Studies (LIAS) of the Faculty of Humanities. Currently her main focus is on data stewardship for qualitative multi-method socio-legal research projects. Mareike blogs on the website European Border Communities about various topics related to research data management and management of research projects.
Mareike has an interdisciplinary and international background. She is alumnus of Osnabrück University, Germany, with a Master in European Studies. After professional experience in international positions in Germany, Belgium and the Netherlands, she followed the post-academic programme Master of Public Information Management at the Erasmus University Rotterdam, while working as information management trainee in the Dutch public sector.
Data Steward
Faculteit Rechtsgeleerdheid
Stafdienst Bedrijfsvoering
Stafdienst Onderzoek
No relevant ancillary activities