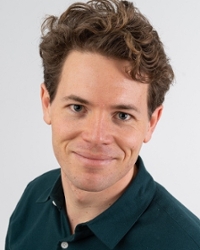 Lucas Noyon
Guest
Name

Mr.drs. L. Noyon

Telephone

E-mail

ORCID iD
Lucas Noyon was a PhD Fellow in the Criminal Law Department from mid-January 2015 to mid-January 2021. As of march 1, 2021, he is appointed as law clerk at the Supreme Court of the Netherlands
More information about Lucas Noyon
Lucas Noyon was a PhD Fellow in the Criminal Law Department from mid-January 2015 to mid-January 2021. As of march 1, 2021, he is appointed as law clerk at the Supreme Court of the Netherlands
He obtained bachelors in Law and Interdisciplinary Social Sciences at the University of Amsterdam and subsequently masters in Criminal Law (Erasmus University) and Criminology (Leiden University).
He was a student assistant at Erasmus University (Criminal Law department) and intern at, among others, the law firm Prakken d'Oliveira Human Rights Lawyers and the Netherlands Institute for the Study of Crime and Law Enforcement (NSCR).
During his time as a PhD fellow, Lucas served as a lecturer and thesis supervisor for the Criminal Justice Department. He published in (inter)national journals, both on the topic of his PhD research and on other topics
Research
His doctoral research focuses on the relationship between public opinion and the criminal justice system. Part of the research is focused on the Dutch Public Prosecutor's Office.
Guest
Faculteit Rechtsgeleerdheid
Instituut voor Strafrecht & Criminologie
Straf- en Strafprocesrecht
No relevant ancillary activities