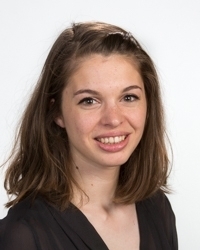 Lieke Kools
Guest Staff Member
Name

Dr. L. Kools

Telephone

E-mail

ORCID iD
Lieke Kools is a guest staff member at the department of Economics, Leiden University and connected to Netspar as a Junior Fellow. Previously, she was a PhD candidate at the Department of Economics.
More information about Lieke Kools
Her research focused on preferences and expectations with respect to consumption after retirement.
Her public defense was on 21th November 2018.
Education
MSc Econometrics, Operations Research, and Actuarial Studies, Rijksuniversiteit Groningen (2014)
BSc Econometrics and Operations Research, Rijksuniversiteit Groningen (2012)
Other
Junior Netspar Fellow, Network for Pensions, Ageing, and Retirement
Member Ph.D. Committee, Leiden Law School
Teaching
Guest Staff Member
Faculteit Rechtsgeleerdheid
Instituut Fiscale en Economische vakken
Economie
No relevant ancillary activities