Leonor Veiga de Oliveira Matos Guilherme
Guest researcher
Name

Dr. L. Veiga de Oliveira Matos Guilherme Ph.D.

Telephone

E-mail
Research interests
I am an industrial designer with a great interest in museums and world art studies. As an academic researcher, I merge contemporary art, modern art and traditional crafts. This means that I combine inputs from diverse disciplines such as art history, ethnography and anthropology. I work in diverse environments, from museums and universities in the West, to urban centres and traditional villages in Asia, mainly in Southeast Asia. I regularly visit exhibitions to evaluate curatorial practices, but I also visit artists in their studios, which results in framing their practices in novel ways.
Teaching activities
2012 Contemporary Art Themes I - Faculty of Fine Arts, Lisbon University
Curriculum vitae
2012 PhD Researcher – Leiden University Graduate School of Humanities. Supervisor Professor C.J.M. Zijlmans (current)

2010 – 08 Research Masters in Curatorial Studies at the Fine Arts School of Lisbon University (Pre-Bologna). Cum Laude.

2003 – 96 Degree in Industrial Design + BA Honours in Design (5 years) (Pre-Bologna). Fine-Arts School of Lisbon (University of Lisbon). Classification 15/20.
Key publications
2016 "Movimentu Kultura: Making Timor-Leste," in Routledge Handbook on Contemporary Timor-Leste (upcoming).

2016 "The Third Avant-garde: messages of discontent," in South East of Now: Directions in Contemporary and Modern Art, Issue #1: Discomfort (https://southeastofnow.com/) (upcoming)

2015 "Movimentu Kultura in Timor-Leste: Maria Madeira's agency," in Cadernos Arte e Antropologia: Dossiê Arte, agência e efeitos de poder em Timor-Leste, vol 4, no 1. ( https://cadernosaa.revues.org/)

2012 «Contemporary feminist voices», 6th Conference Event: Art and Gender, ed. by CIEBA (Research and Studies Center for Fine Arts, Francisco de Holanda Section). Lisbon: University of Lisbon, Faculty of Fine-Arts.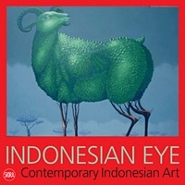 2011 – «Suddenly we arrived: polarities and paradoxes of Indonesian Contemporary Art». Indonesian Eye: Contemporary Art from Indonesia, ed. by Serenella Ciclitira. Milano: SKIRA, 2011.
https://www.indonesianeye.com/publications

2011 – «Sculpture: disappearing or expanding?», Expansion – The Great Exhibition of Indonesian Sculpture. Jakarta: Galeri Nasional Jakarta and SIGI Art Space, 2011.

2011 – «Regarding the Epic», Second Skin: Peeling Back the Layers. Jakarta and Kalamazoo: Galeri Canna Jakarta and Kalamazoo Institute of the Arts, USA, 2011.

2010 – «Memory and Contemporaneity: Indonesian Contemporary Art», Dissertation for Master in Curatorial Studies. Lisbon: Fine Arts Faculty of Lisbon University / Gulbenkian Foundation.
Guest researcher
Faculty of Humanities
Centre for the Arts in Society
KG Moderne beeldende kunst
Work address
Arsenaal
Arsenaalstraat 1
2311 CT Leiden
Room number B2.01
Contact