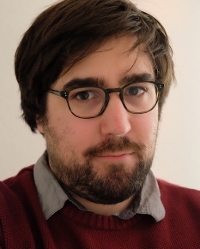 Jörg Gross
Assistant professor
Name

Dr. J.A.J. Gross

Telephone

E-mail

ORCID iD
Research
Compared to other group-living species, humans show a remarkable extent of cooperation and readiness to share resources to help each other. At times, however, selfishness trumps pro-sociality, competition is more rewarding than working together, and cooperation is used as a mean to subordinate and hurt others. My research interest broadly revolves around the behavioral and neurobiological underpinnings of these dichotomies – pro-sociality and cooperation on the one side and selfishness and conflict on the other side. To approach these topics, I combine theories and methods from psychology, economics, and neuroscience and design incentivized laboratory interaction experiments.
Teaching
Social Animals – Theories on Human Cooperation, Conflict and Corruption
Emotion and (Ir)rationality
Social Psychology in Organisations
Relevant links
Website: www.joerg-gross.net
Assistant professor
Faculteit der Sociale Wetenschappen
Instituut Psychologie
Soc., Econom. en Organisat Psych.
No relevant ancillary activities