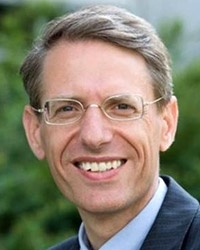 Jaap Uijlenbroek
Professor by Special Appointment Albeda Chair
Name

Prof.dr. J.J.M. Uijlenbroek

Telephone

E-mail
Jaap Uijlenbroek is Professor of Labour Law at the Department of Labour Law.
Jaap (J.J.M.) Uijlenbroek (1965) studied Informatics at the Technical College in The Hague and Public Administration at Erasmus University Rotterdam. In 1997 he obtained his PhD from Delft University of Technology. He has held various management positions at the Ministry of Housing, Spatial Planning and Development and the Ministry of Social Affairs and Employment. From 2008 until December 2013 he was Director-General Government Organisation and Operations. As of 1 January 2014 he is Director-General of the RVB (Central Government Real Estate Agency) at the Ministry of the Interior and Kingdom Relations.
Albeda Chair
His activities for the endowed Albeda Chair (0.2 fte) will mainly concern the area of employment relations within the public sector, where many changes are underway. Substantial government cutbacks will lead to major reorganisations, the legal status of public servants is under discussion and reaching agreement on (collective) employment conditions requires serious attention. Increasing labour productivity is also a highly topical issue.
Professor by Special Appointment Albeda Chair
Faculteit Rechtsgeleerdheid
Instituut voor Publiekrecht
Sociaal Recht
Uijlenbroek J.J.M., Dijkstra G.S.A., Meer F.M. van der, Berg C.F. van den, Van Kuik F., Voet J. van der, Vermeeren B., Bayens G., Banis P.J., Evers G., Vuuren T. van, Montizaan R.M., Lombaers L., Buljac J., Hoekstra A., Talsma G.J., Kaptein S.P., Schomaker B., Hemerijck A.C., Meer M.J.S.M. van der, Sprengers L.C.J., Meulen P. van der, Korte A.W. de, Moltmaker H., Barentsen B., Bos R.C., Schoonman E., Steen M.A. van der, Van Berlo D., Nijland L., Zaane M. van, Kuperus H.M., Altena D. van, Bijma B. & Kusiak L. (Eds.) (2015), Staat van de ambtelijke dienst 2015 De overheid in tijden van verandering Publicatiereeks overheid & arbeid no. 2015/42. Den Haag: CAOP.
Uijlenbroek J.J.M. & Jansen G. (2015), De verstorende werking van de loonbijstelling in de publieke sector, Economisch Statistische Berichten 100(4717): 535-537.
Directeur-Generaal Rijksvastgoedbedrijf