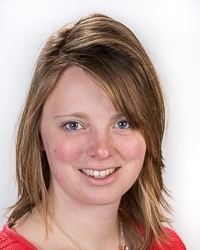 Hilde Roskam-Dam
PhD candidate
Name

Mr. H.D. Roskam-Dam

Telephone

E-mail
Hilde Roskam has been a staff member of the Grotius Centre since 1 April 2012, first as student-assistant, later as teacher, and currently as PhD-candidate.
More information about Hilde Roskam-Dam
Hilde Roskam studied Political Science (BA) and Law at Leiden University. During her Master in Public International Law - also at Leiden University - she studied for a half a year at the Graduate Institute in Geneva, where she specialised in International Law Methods and Sovereignty, Intervention and Humanitarianism. Alongside her Master she completed the Master Talent Programme at Leiden University, a programme aimed at developing research techniques.
Hilde has been working at the University of Leiden since April 2012, first as a student assistant to Prof. Nico Schrijver, since September 2013 as a member of the research and teaching staff, and since February 2015 as PhD candidate.
Research
Forcible intervention for humanitarian purposes - a legal approach.
Her research is about UN sanctions against perpetrators of violations of Human Rights Law and International Humanitarian Law.
PhD candidate
Faculteit Rechtsgeleerdheid
Instituut voor Publiekrecht
Internationaal Publiekrecht