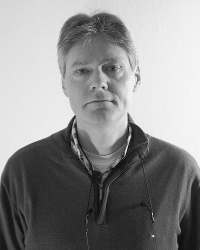 Frits Fallaux
Senior Business Developer
Name

Dr. F.J. Fallaux

Telephone

E-mail
Frits Fallaux is Knowledge Broker with Luris, the Knowledge Exchange Office of Leiden University and Leiden University Medical Center (LUMC).
Luris connects Leiden academics with the market and society at large, in order to make the most of their scientific knowledge.
Frits is Knowledge Broker for the following Leiden University faculties or institutes:
* Faculty of Science, institutes:
- Leiden Academic Centre for Drug Research (LACDR) (**)
- Leiden Institue of Biology (IBL) (***)
- Leiden Institute of Chemistry (LIC)
** On Wednesdays, Frits is located at LACDR, Gorlaeus lab, room HB622
*** On Thursdays, Frits is located at IBL, Sylvius, room 5.5.11b
Frits is not in the office on Friday afternoons.
The aim of the Knowledge Partnering Team of expertise centre Luris is to tie opportunities together with Leiden possibilities, in order to establish many multidisciplinary research collaborations.
By being involved with the research groups, giving one-to-one advice, organising workshops, using dedicated databases, and attending research-related conferences and industry events, the team provides support and advice on commercialisation strategy, valorisation and impact to academics of all disciplines within Leiden University and Leiden University Medical Center (LUMC).
The Knowledge Partnering Team:
Identifies opportunities for creating partnerships or impact by being involved in academics' research projects at an early stage
Screens and scouts for collaboration opportunities with strategic partners
Organises workshops and information meetings about on the different aspects of commercialisation, valorisation and impact
Helps the academics manage partnerships and existing accounts
The team brings the Leiden Partnering Opportunities to the attention of partners, venture capitalists, business contacts and allies via a regular mailing, The team also provides Leiden academic with information concerning Patenting, Intellectual Property (IP) and 'partnering your science' by several means, like the Inventor's Guide.
More information:
http://luris.nl/academics
http://luris.nl/industry-and-societal-partners
http://luris.nl/about/people#department-knowledge-partnering
ICT developer / guest
Science
Instituut Biologie Leiden
IBL Algemeen
Work address
Sylvius
Sylviusweg 72
2333 BE Leiden
Room number 5.5.15
Contact
Senior Business Developer
Work address
PLNT
Langegracht 70
2312NV Leiden
Room number A 1.13
Contact
No relevant ancillary activities