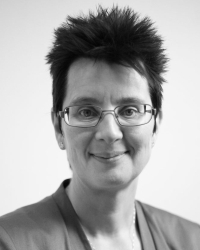 Esther Philips-Volriet
Grant Advisor
Name

E.M. Philips-Volriet

Telephone

E-mail
Esther Philips is grant advisor at the Institute of Environmental Sciences.
Tasks
Grant advise both on types of relevant grants and scholarships as well as on the proposal itself.
Assistance in writing of the more general parts of a proposal (e.g. impact, management structure); proofreading; assistance on submission of the proposal.
Professional experience
I have experience in grant support and project management since the 5th European Framework Programme (1998).
In 2014 I graduated from the MSc Public Administration with a thesis on "accountability day" of the Dutch government. In 2016 I received the EARMA ATHE Certificate Research Manager.
In 2015 I joined the EARMA working group on the European Research Area. After the structural change in EARMA, which was approved during the 2017 Annual Conference in Malta, I became chair of the Policy and Representation Committee.
Availability
Monday to Thursday from 8.30-18:00hrs.
Grant Advisor
Science
Centrum voor Milieuwetenschappen Leiden
CML/Algemeen
Work address
Van Steenis
Einsteinweg 2
2333 CC Leiden
Room number B3.09
Contact
No relevant ancillary activities