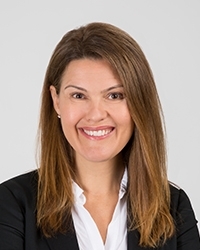 Erica Harper
Assistant Professor
Name

Dr. E.J. Harper

Telephone

E-mail
Erica Harper is a practitioner-academic with a background in socio-legal studies. She works as an Assistant Professor at the Van Vollenhoven Institute, teaching courses on human rights and legal pluralism. Concurrently, she works as a Senior Advisor to the Special Representative of the Secretary General on Violence Against Children, overseeing her portfolio of programs on the prevention of violent extremism.

Dr Harper has extensive programming and policy experience in the human rights, legal empowerment and gender fields, having worked for a variety of UN agencies and non-government organizations in Timor Leste, Indonesia, the Philippines, Jordan and Somalia. Such experiences comprised both direct program design and implementation, as well as the management of action-based research projects. Between 2008-2011, Dr Harper managed a set of multi-country research programs in legal empowerment and customary justice for the International Development Law Organization. She has also directed research projects on rule of law programming in fragile states, violent extremism, Islamic law and gender inclusion.

Immediately prior to joining the Van Vollenhoven Institute, Dr Harper established and served as the Executive Director of the West Asia-North Africa Institute, a Jordan-based policy think tank specializing in security studies, economic policy and good governance. During her 5-year tenure, the Institute grew to become one of the region's leading think tanks, staffed by 25 researchers and producing approximately 70 publications annually, including academic journal pieces, policy white papers, books and print media pieces.

Dr Harper's current research interests center around aid effectiveness, and the intersectionality between economic development, security and the rule of law. She is designing a multi-country research project examining best practices in the reintegration of former foreign fighters and building resilience against violent extremism in children and youth.
Dr Harper holds a Bachelor of Laws (hons) and Bachelor of Commerce in Economics, both from Macquarie University, and a PhD in International Law from the University of Melbourne. Her research has been published in the Australian-Asian Law Journal, Land, and the Oxford Journal of Peace and Security Law. She has authored five books, including on aid effectiveness, customary justice and rule of law programming, as well as four edited volumes on the subjects of customary justice and good governance in the Middle East.
Assistant Professor
Faculteit Rechtsgeleerdheid
Instituut voor Metajuridica
Van Vollenhoven Instituut
No relevant ancillary activities