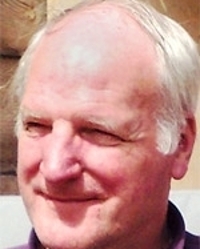 Epko Bult
Lecturer
Name

Drs. E.J. Bult

Telephone

E-mail
Office days
Usually on Thursdays or Fridays
Research
At the moment Epko Bult is researching the medieval pottery of the Merovingian site of Oegstgeest.
Teaching activities
Epko Bult is involved in the Practicum Medieval Archaeology and supervises BA students with their thesis.
Curriculum vitae
Epko J. Bult (The Hague, the Netherlands 1954) studied human geography (VU) and Archaeology of North Western Europe with a specialisation in the Medieval Period at the University of Amsterdam.
From 1985-1990 he worked for the State Service of Archaeology on the Valkenburg project (Roman cemetery and vicus). From 1991-2007 he was town archaeologist of Delft. From 2002-2007 he worked as an archaeologist in the municipality of Midden-Delfland, De Lier and Pijnacker-Nootdorp.
For over 30 years, up to 2007, he conducted many archaeological projects in Delft and surroundings, most of them focussed on Roman and (post) Medieval settlements, castle sites and their material culture. On all of which he has published extensively.

Bult was appointed at the faculty of Archaeology in Leiden in 2002 as lecturer in the material culture of the Medieval Period. Since 2008 he also lectures on town archaeology and the archaeology of rural settlements. He is a member of the board of the Corpus Middeleeuws Aardewerk (CMA) and coordinates the Lexicon for Dutch castle sites (SKLN) for South Holland.
Lecturer
Faculteit Archeologie
World Archaeology
Historical Archaeology
Work address
Van Steenis
Einsteinweg 2
2333 CC Leiden
Room number B117
Contact