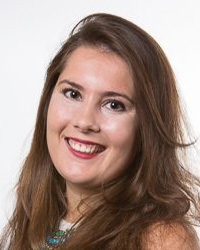 Dorine Verheij
Guest
Name

Mr. D.J. Verheij

Telephone

E-mail

ORCID iD
Dorine Verheij has been a PhD-candidate at the Hazelhoff Centre for Financial Law since September 2015. She graduated from Leiden University with a degree in Civil Law ( cum laude). During her studies, she worked as a student-assistant for the department of Civil Procedural Law and for the Hazelhoff Centre for Financial Law. Furthermore, she was an editor of the law journal Ars Aequi. After graduating in Leiden, Dorine obtained her Magister Juris degree of the University of Oxford (Mansfield College).
Research
She is currently working on a PhD thesis on European tort law for the financial sector and the non-contractual liability of credit rating agencies.
Key publications
M. Haentjens & D.J. Verheij, 'Waar zijn de effecten? Lokaliseren van vermogensschade na Kolassa', AV&S 2015/26
E.M.T. Huijzer, D.E. Mulder, W.A. Speldenbrink & D.J. Verhey (red.), Recht en media. Zijn de media een gevaar of een zegen voor het recht?, Apeldoorn-Antwerpen: Maklu 2014
Languages
Dutch, English, German and French.
No relevant ancillary activities