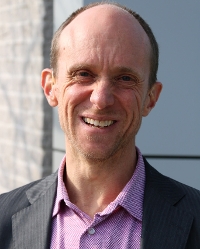 David Fontijn
Professor Archaeology of Early Europe
Name

Prof.dr. D.R. Fontijn

Telephone

E-mail

ORCID iD
David Fontijn is professor in the Archaeology of Early Europe at the Faculty of Archaeology, University of Leiden, the Netherlands.
Office days
Monday-Thursday
Research
Why do people destroy things that are important and valuable to them? Are social inequality and violence essential to the human condition? How do societies cope with mass migrations? These are questions that are important in modern society and key to the research of David Fontijn. What is uncommon, however, is that he uses archaeological evidence from our prehistoric past to deal with them.

Fontijn has won international acclaim for his research of a seemingly bizarre, but widespread social practice: the massive destruction of valuable metal objects during the Bronze Age in Europe and Eurasia (2300-500 BC). He showed this destruction was deliberate and discovered there is a widely-shared system behind it, in which specific objects are carefully consigned to specific places in the landscape. Paradoxically, the 'irrational' destruction of valuables had the effect to create social 'value'. The systematic destruction of things that give power suppressed social inequalities and violence. In his most recent book "Economies of Destruction" (Routledge), Fontijn uses such seemingly 'un-economic' practices of the past to reflect on the nature of economy and 'rational' action in today's society.

With his research team, he discovered that the roots of the European cultural landscape lie in vast 'ritual' landscapes shaped in prehistory, consisting of monumental burial-mound landscapes and sacrificial sites in bogs and rivers. Surprisingly, the prominent burial mounds appear to have been introduced during mass migrations into Europe from the Eurasian steppes 5000 years ago. Fontijn's group showed burial mounds were organised following odd but consistent spatial logic, where mound-building was a way to make social statements in landscapes that lack man-made boundaries. As burial mounds are often integral to the organisation of 'familiar' European historical landscape of later times, Fontijn's research group de-bunks origin myths by pointing at its profoundly 'unfamiliar' roots.
Teaching activities
Fontijn teaches on the early history of Europe and Eurasia both for starting (BA1) and advanced students (MA and RMA). He directs a field school for bachelor's students on prehistoric ritual landscapes and gives MA/RMA courses on global archaeology and 'Big History' and their relationship to key societal challenges.
Curriculum vitae
Fontijn graduated and wrote his PhD thesis at Leiden University (both cum laude). His Ma thesis and his PhD thesis were awarded with the W.A. van Es Prize for Dutch Archaeology and his PhD thesis with the Erasmus Study Prize. He was PI of the NWO-funded project 'Ancestral Mounds' and the VICI project 'Economies of Destruction' and received several smaller PhD Humanities projects.
He worked as senior Research Fellow of the TOPOI excellence cluster in Berlin (DAI Eurasia Department). He became full professor in 2015 and affiliated member of the German Research Institute DAI in 2018.
He is the author of several books on European Prehistory, the most recent being 'economies of Destruction (2019) and 'Revisiting Death' (co-edited with Arjan Louwen; 2019).
Professor Archaeology of Early Europe
Faculteit Archeologie
World Archaeology
Europese Prehistorie
Work address
Van Steenis
Einsteinweg 2
2333 CC Leiden
Room number A1.12
Contact
No relevant ancillary activities