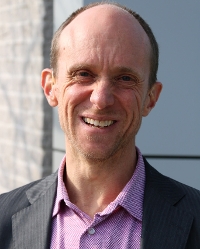 David Fontijn
Professor Archaeology of Early Europe
Name

Prof.dr. D.R. Fontijn

Telephone

E-mail
David Fontijn is professor in the Archaeology of Early Europe at the Faculty of Archaeology, University of Leiden, the Netherlands. His research deals with the early agrarian societies of Europe from prehistory up until the early historical period, with special attention to the Bronze Age and (early) Iron Age, the exchange and deposition of metalwork and on the archaeology of so-called "ritual" landscapes. He is director of Research of the Faculty of Archaeology, University of Leiden. Fontijn is also the confidential counsellor for all staff of the Faculty of Archaeology.
He is currently leading the NWO-VICI project "Economies of Destruction" investigating the puzzling destruction of valuable objects in Bronze Age Europe (2015-). In his previous research project, the NWO-Open Competition project "Ancestral Mounds" (2008-2013), a multi-disciplinary team dealt with the archaeology of burial mounds. He is co-applicant and main supervisor of the current NWO-funded projects " Powerful Identities" (on Early Iron Age elite burials, carried out by S. van der Vaart, 2012-) and " Breaking and Making the Ancestors" (on burial practices in Late Bronze Age/Early Iron Age urnfields, carried out by A. Louwen, 2014-).
He graduated and wrote his PhD. thesis at Leiden University, both marked cum laude, and both awarded with the W.A. van Es Prize for Dutch Archaeology (1996 and 2003). His book "Sacrificial landscapes" was also awarded with the Praemium Erasmianum Study Prize (2003). He had a short-list nomination for best teacher of Leiden University in 2005 and won this LSr Teaching award in 2008. His project " Ancestral Mounds" received the SIKB Prize for best archaeological research team in 2009 and a book resulting from it was received by Her Majesty Queen Beatrix of the Netherlands in 2012. Fontijn was senior research fellow in the excellence cluster "TOPOI" in Berlin, where he worked at the Eurasia Department of the German Archaeological Institute DAI (2009-2010).
Recent books are " Living near the dead" (2010, editor and co-author), " Iron Age Echoes" (co-editor with Q. Bourgeois and A. Louwen and co-author), " Transformation Through Destruction" (co-editor with S. van der Vaart and R. Jansen and co-author), and " Beyond Barrows" (co-editor with A. Louwe, S. van der Vaart, and K. Wentink and co-author).
Professor Archaeology of Early Europe
Faculteit Archeologie
World Archaeology
Europese Prehistorie
Work address
Van Steenis
Einsteinweg 2
2333 CC Leiden
Room number A1.12
Contact
No relevant ancillary activities