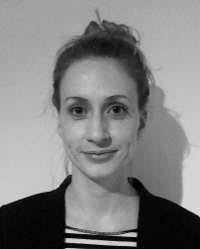 Ciara Laverty
External PhD candidate / Guest
Name

C.S. Laverty

Telephone

E-mail

ORCID iD
Research title: What underlies international criminal acts? Rethinking protected interests and norm expression in international criminal justice.
More information about Ciara Laverty
Ciara Laverty is a Meijers PhD candidate at the Grotius Centre for International Legal Studies at Leiden University. Her research examines the interests protected by international criminal acts and how they relate to the communicative function of the law. Ciara holds an Advanced LLM in Public International Law from Leiden University, an MSc in International Relations from the University of Edinburgh, and a BA from University College London. Prior to joining the Grotius Centre, Ciara was working as an Associate in the Protection of Civilian Population Unit at the International Committee of the Red Cross.
External PhD candidate / Guest
Faculteit Rechtsgeleerdheid
Instituut voor Publiekrecht
Grotius Centre for Intern Legal Studies
Work address
Wijnhaven
Turfmarkt 99
2511 DP The Hague
Contact
External PhD candidate
Faculteit Rechtsgeleerdheid
Instituut voor Publiekrecht
Grotius Centre for Intern Legal Studies
Work address
Wijnhaven
Turfmarkt 99
2511 DP The Hague
Contact
No relevant ancillary activities