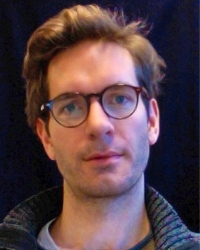 Christoph Rippe
PhD
Name

C. Rippe MA

Telephone

E-mail
In his PhD project Christoph Rippe focuses on a collection of missionary photographs from KwaZulu-Natal, produced between the 1880s and 1930s. Many of the photographs—mostly depicting black South Africans—were dispersed around the world for reasons such as propaganda, profit, and the production of anthropological knowledge; but several prints also stayed in local archives and private depositories until today.
The main line of investigation follows the images' socio-cultural biographies from the circumstances of their production, through their travel along different interpretative communities and photographic genres, towards their resurfacing and potential use in today's South African society and in international ethnological museums.
Within this frame the project reflexively looks at the triad of relationships between Black South Africans and missionaries—who actually form the photographs' "source community"—and the international anthropological community. This will result in an analysis of how and why people engage with visual images over time. The research will also consider questions on ethical issues of access, visual repatriation and trans-cultural cooperation, and engage methodological interests, such as photo elicitation and re-photography.
PhD
Faculteit der Sociale Wetenschappen
Culturele Antropologie/ Ontw. Sociologie
No relevant ancillary activities