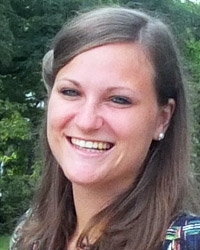 Anne Hendrikx
External PhD candidate
Name

Mr.drs. A.M.M. Hendrikx

Telephone
Anne Hendrikx is connected to the Institute for Private Law since 1 September 2013.
Anne Hendrikx is a lecturer civil law (in particular property law and contract law) at the Institute for Private Law, Leiden University. From the same University she obtained her master's degree in law (LLM, 2013) and obtained her master's degree in Business Studies, specialization in Marketing at the Amsterdam Business School at the University of Amsterdam (MSc, 2013). She became subsequently an external PhD candidate at Leiden Law School and professional support lawyer at Clifford Chance Amsterdam.
Research
Anne Hendrikx is conducting a research about the methods and norms of contract interpretation. Which interpretive methods are judges applying? How to determine the appropriate method of contractual interpretation in each case? The research intends to identify the interpretive methods and norms that are important for contractual interpretation and includes a comparative study of Dutch, French and Anglo-American law.
Anne Hendrikx focuses on the following subjects:
Civil law (in particular contract law and property law)
Civil procedure
External PhD candidate
Faculteit Rechtsgeleerdheid
Instituut voor Privaatrecht
Civiel recht